As art exhibits closed across the country in the spring of 2020, two upstate artists found a unique way to express themselves during the COVID-19 pandemic. Rock Hill native Nancy Thomas Wofford set up a Michelangelo cast in her Greenville studio, hoping to brush up on her classical art techniques. She invited friend and fellow artist, Jimmy O'Neal, and his family to join in on the adventure.
"The cast drawing is there to start the critical process of observing the natural world around you. And, that begins with light and dark, and how the light casts a shadow," Nancy said.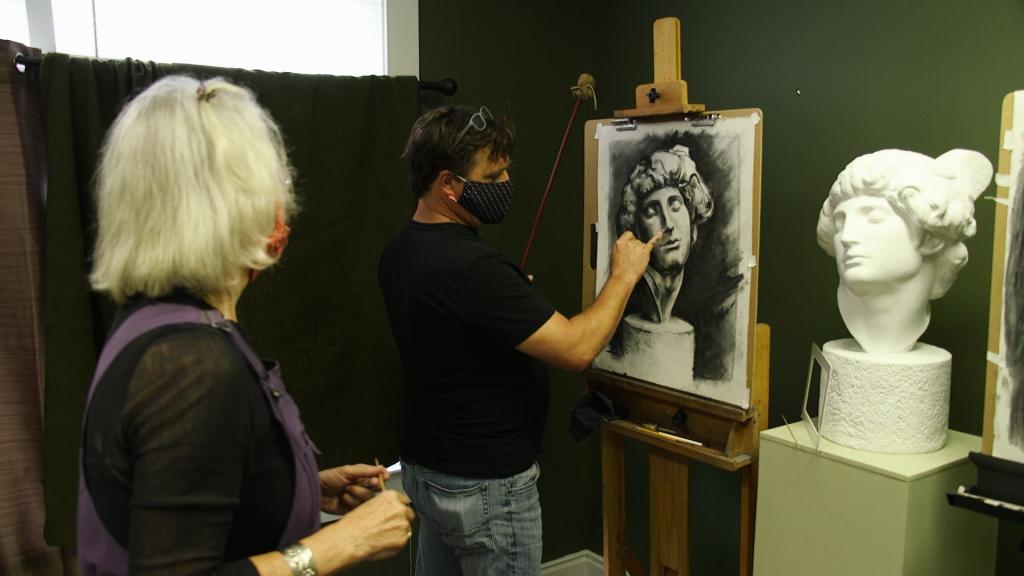 Nancy says that for as long as she can remember she has loved to draw, paint and make other forms of art. She chose art as a major and experimented with several mediums while attending Winthrop University.
"Part of my continued education included the study of classical art. Learning from that great tradition heightened my ability to observe more keenly the aspects of nature, which I attempt to imbue in the work, whether realism or nonrepresentational," Nancy said.
Winthrop University Galleries Director Karen Derksen said, "Nancy's work shows a lifelong devotion to learning. Her art comes from a personal place of joy and a drive to create. Training from Winthrop University, her studies in Japan, and the Fine Arts League of Asheville have created a style with attention to realism and exquisite colors."
Nancy's love for learning is contagious and she naturally fit into the role of instructor when Jimmy O'Neal brought his family to the studio. MezzMyrh and Pinatova O'Neal teamed up to create a cast drawing, while their dad worked his magic on the easel next to them.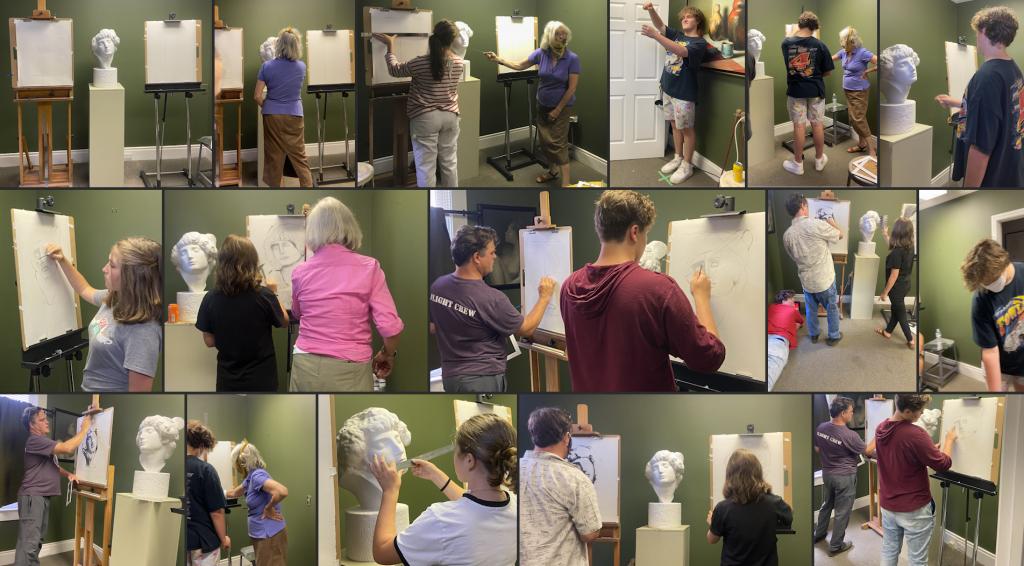 Jimmy said, "it's just good to get your chops up again, you know, and do something that's completely out of the realm or an exercise space that I've been in. And, also getting to work with my family is really fun, like the kids working on it, my wife and everything. And, also getting to work with somebody like Nancy who's amazing, you know, I'm in awe of what she does."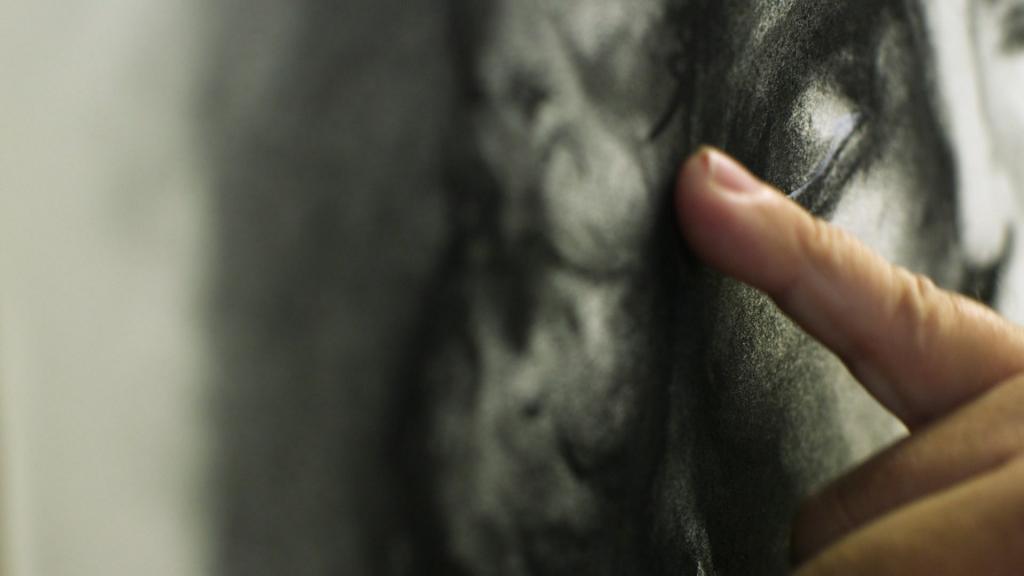 Jimmy is a classically trained painter who pushes the boundaries of his medium. He invented a mirrored paint about 20 year ago and continues to find ways to modernize his craft. At first you had to be physically present to see yourself in Jimmy's work. Now he is moving to the digital space and exploring ways to utilize cameras and social media as an art exhibit, per se. Jimmy said his work is more camera-based through the reflection of the paintings. And therefore, he's embedding cameras into realist paintings to see abstract mirrored paintings.
From abstract to realism and charcoal to pastels, each artist shares a piece of themselves in their work. Their strengths. Their self-doubt. Their happiness. Their pain. Their love. And, even their vulnerabilities. The artists' emotion and self-expression are ever-present, if you have a moment to look…and feel.
Producer/Editor: Brandie Perron  |  Field Production: Libby Dallis