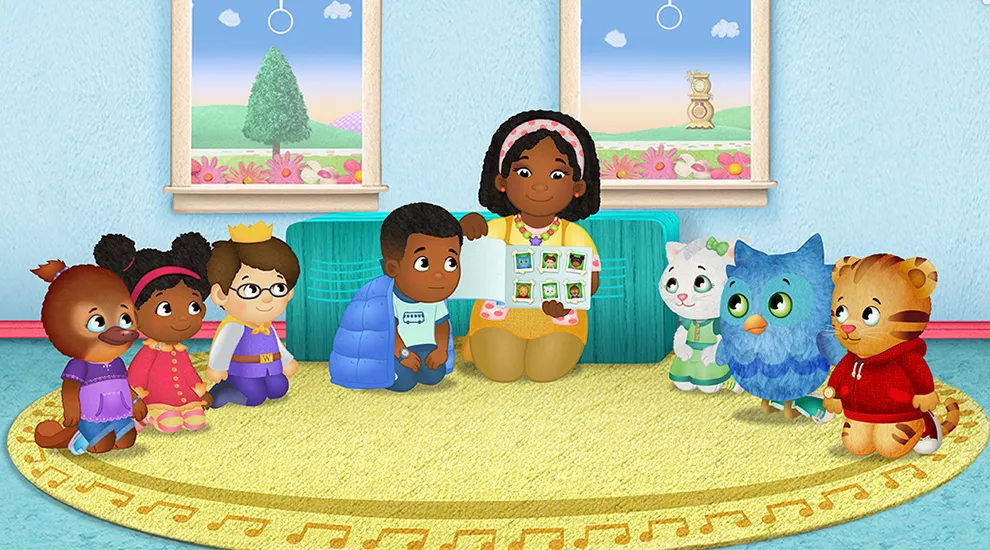 April is Autism Awareness Month, and SCETV is celebrating by highlighting resources and airing new autism-themed PBS KIDS episodes for our viewers!
If you have someone with autism in your life, then you already know how special and important they are. Parenting a child with autism may present challenges, and SCETV and PBS have resources for you and your child(ren) that will not only help explain differences but provide ways to deal with challenges that may arise.
On PBS LearningMedia, you can find videos such as What It Is like to Be Autistic that will help your child realize they are not alone. This six-minute video, intended for students in grades 5-12, is inclusive, personal, and aligns with South Carolina academic standards. It's part of the PBS LearningMedia "Move to Include" preK-adult collection that highlights people all over our country with autism and other intellectual, developmental, and physical disabilities.
Several PBS KIDS shows feature autistic characters including Sesame Street, Xavier Riddle and the Secret Museum, Arthur, Daniel Tiger's Neighborhood and Hero Elementary. This year, to celebrate Autism Awareness Month, several new show episodes will air featuring autism heroes and friends. The shows are meant to show children's differences, teach about acceptance, and enlighten on how special and 'AUSOME' all our friends can be!
The new episodes will kick off with the new Hero Elementary "AJ's Extra Superpower" episode, premiering on World Autism Day, April 2, 2021. On April 5, both Daniel Tiger's Neighborhood and Xavier Riddle and the Secret Museum will premiere new episodes including autistic characters. On April 6, there will be a second new episode of Daniel Tiger's Neighborhood, and then on April 8, a new episode of Sesame Street will air. All of the shows will feature autistic characters. For episode descriptions and air times, check the SCETV TV Schedule.
SCETV will also offer other autism-related resources for children and families via our SCETV Kids page. If you or someone you love are a member of the autism community and you would like to discuss possible resources or provide feedback about resources, please contact Ms. Bre Wilson, SCETV Early Learning and Literacy Coordinator, at bmwilson@scetv.org. Have an 'AUSOME' April!