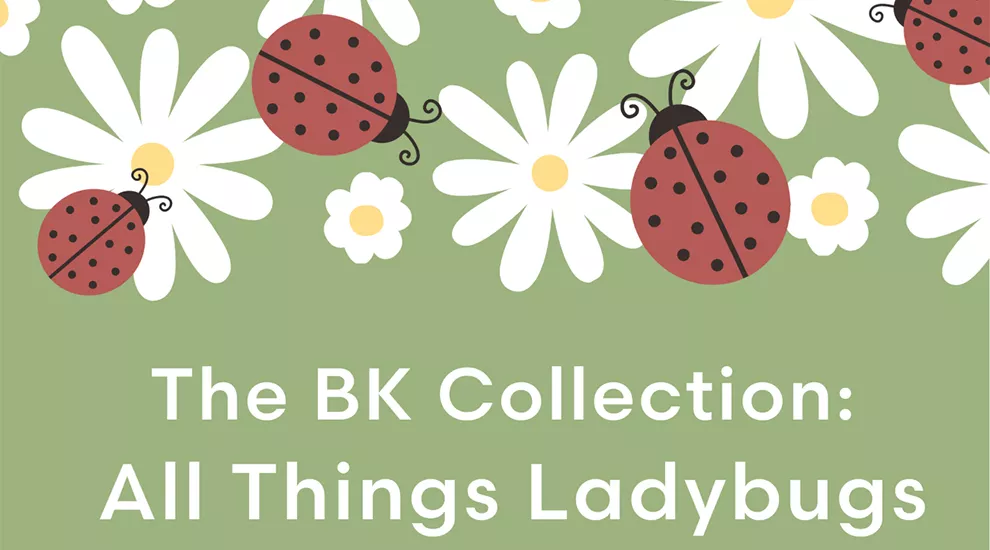 With Earth Day approaching, it is a great time to appreciate everything that makes our earth special. Big and small, all the interesting creatures that we share the earth with deserve the spotlight.
Accordingly, SCETV Education is pleased to introduce the BK Collection: All Things Ladybugs, a collection of resources and interactive games honoring two special Earth inhabitants: outstanding, long-time SCETV employee Bobbi Kennedy and the humble ladybug.
Inspired by a common greeting of hers, "Hey there, Ladybug!", the collection is a tribute to Kennedy, who recently retired from SCETV after 49 years, and her tireless work on behalf of improving education in South Carolina.
The collection features two interactives. Learn about every stage of the ladybug's life in our Ladybug Life Cycle activity. In this module, you will organize the four stages of a ladybug's life cycle into the correct order in which they occur by dragging and dropping an image to a numbered space.
You can also learn about the different parts of an adult ladybug in our Label the Ladybug activity. In this module, you will label the parts of a ladybug by dragging and dropping the name of each part to the correct boxes.
Visit the collections page for more fun activities and resources to learn more about ladybugs. The BK Collection: All Things Ladybugs is a great way to celebrate someone who helped make the SCETV Education Department a trusted component in educating our state's students.