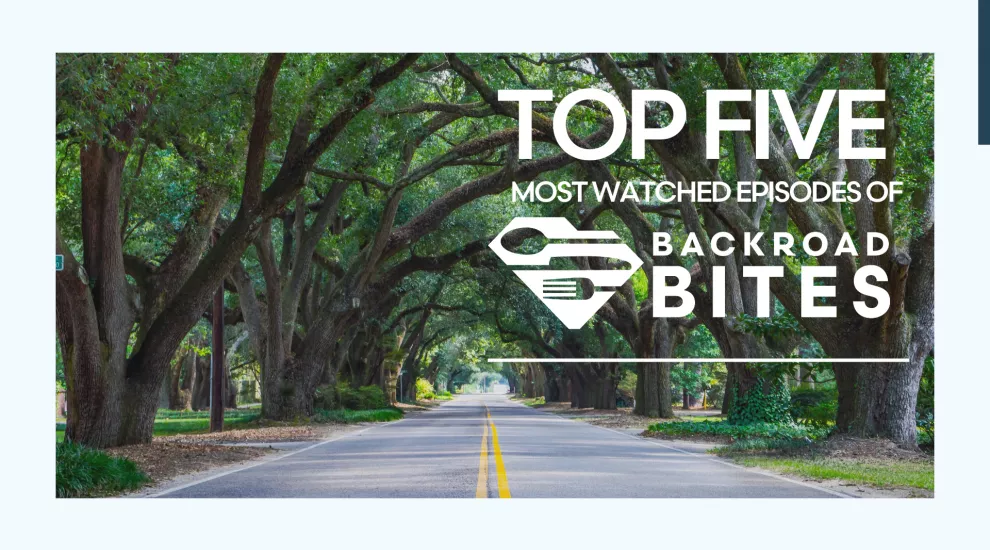 Crisscrossing across the Palmetto State, SCETV's digital series "Backroad Bites" takes you down the path less traveled to find the most delicious local eateries across South Carolina. So, which eateries got the most mouth-watering views on South Carolina ETV's Facebook page? Hop in as we take you down backroads across the state to the top 5 most viewed episodes of "Backroad Bites."
Boats N Hoagies: McClellanville, SC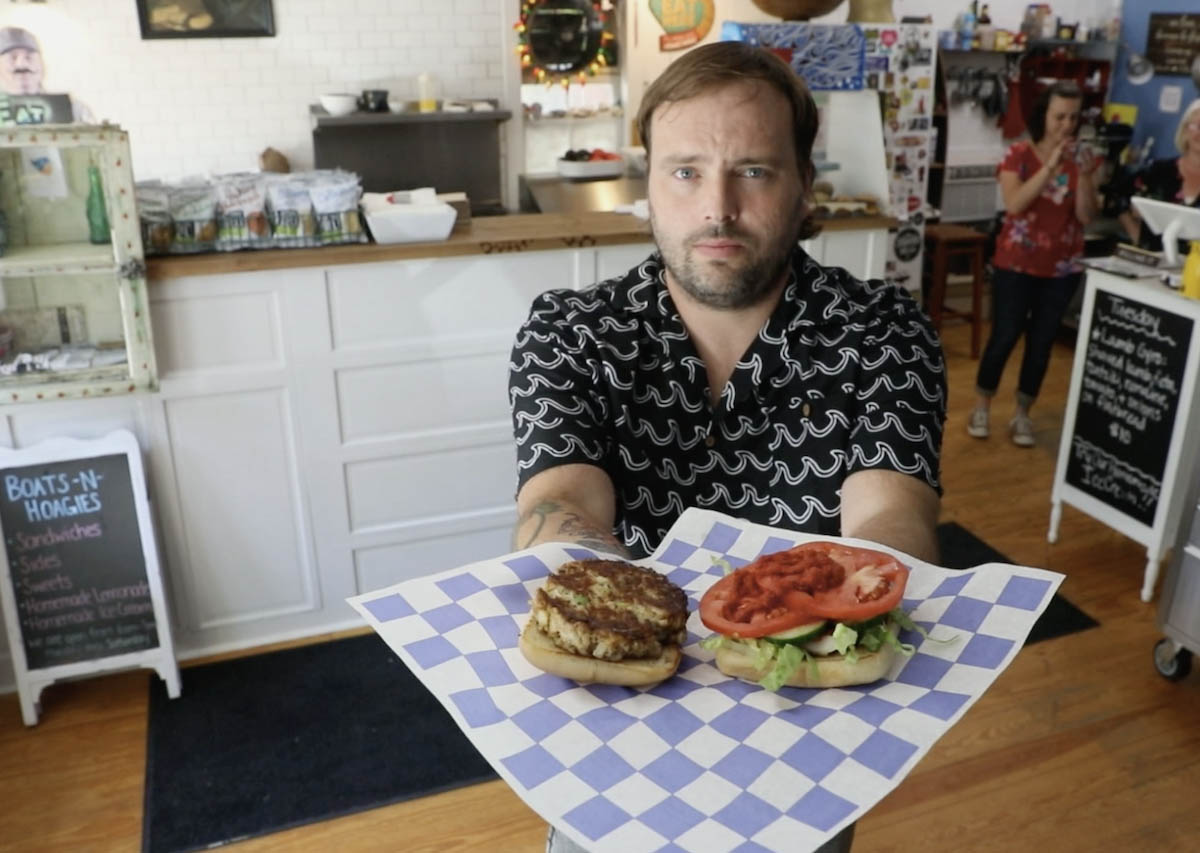 Heading down 402 to Highway 17 to our No. 1 spot with 60.1k views, we end up at Boats N Hoagies in the small coastal village of McClellanville, South Carolina. Owners Brandon and Ellie Wall saw a community full of boats but lacking hoagies. So, the pair opened up Boats N Hoagies with Brandon handling the savory side and Ellie the sweet. For this sandwich shop, 843 is more than an area code with The 843 sandwich that consists of a seared crab cake, shredded romaine, fresh sliced tomato and cucumber topped with a roasted red pepper vinaigrette on ciabatta. Check out this episode to see why the community of McClellanville keeps coming back for more!
Kitchen 27: Ridgeville, SC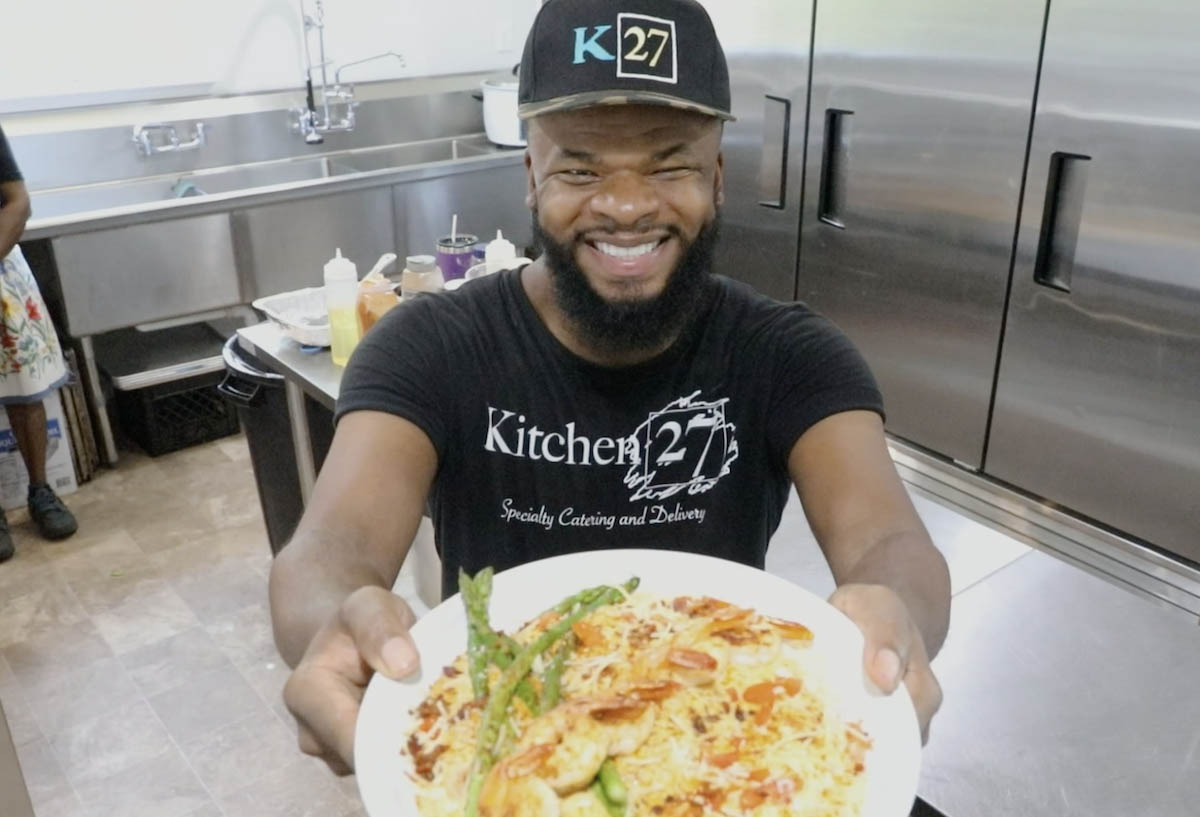 North of Charleston in Berkeley County, we head to Pringletown, South Carolina to our No. 2 spot Kitchen 27 with 25.6k views. Brothers Gerald and Michael Pringle decided their community needed something more, spurring them to open Kitchen 27. Both brothers have a love of travel, and this can be seen in the food at Kitchen 27, pairing Southern style collards with South Korean kimchi. When we asked Gerald Pringle if Kitchen 27 used any family recipes, he responded "Absolutely, and that's all you're getting!" with the sounds of laughter from the kitchen. Watch this episode for top secret family recipes with an international panache!
River's Edge: Cheraw, SC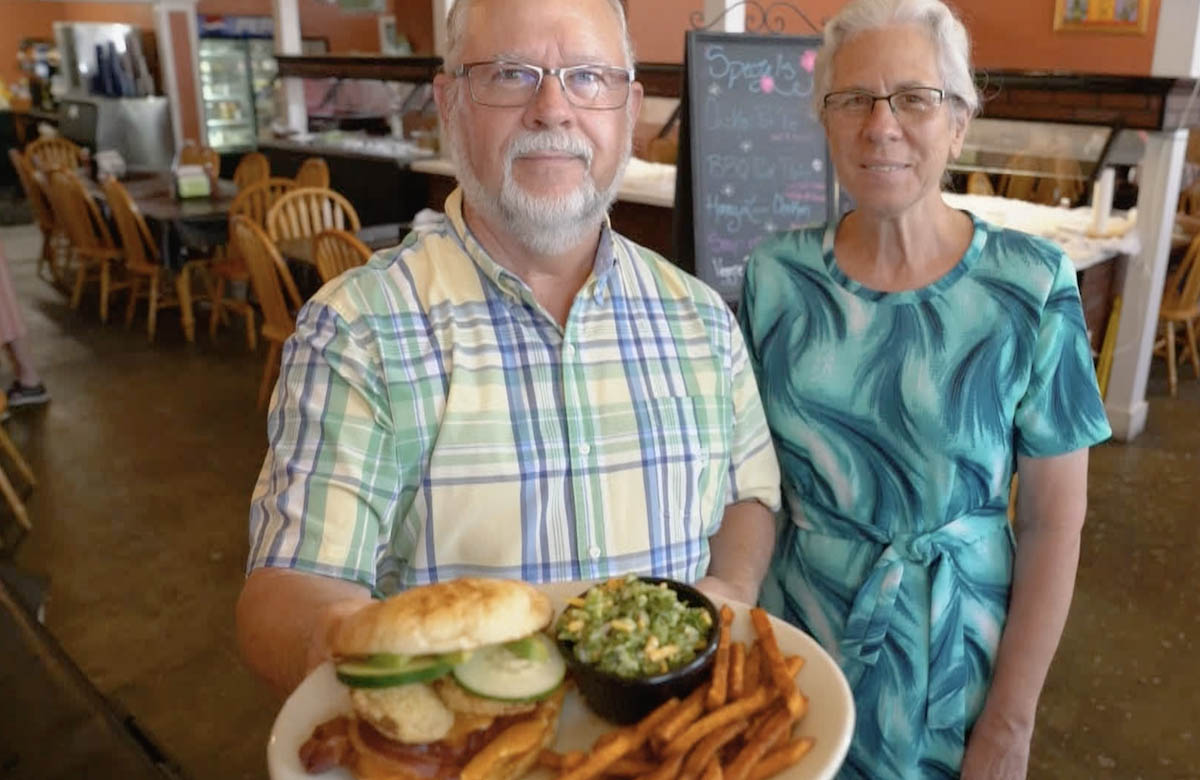 Off the Great Pee Dee River is the town of Cheraw, and a few blocks up from the banks of the Pee Dee you will find our No. 3 spot The River's Edge with 17.9k views. The River's Edge is nestled in Cheraw's downtown Historic District and has been serving the community and visitors for over 10 years. As this restaurant has grown, The River's Edge outgrew their original bakery, adding a separate bakery two doors down called One-Fifty Ate Caking Co.. This is where all the desserts for the restaurant are baked fresh. With rotating daily specials from meatloaf to catfish and a revolving display case of fresh made cakes, watch this episode to see why The River's Edge is a reason in itself to visit Cheraw.
Boots' and Sonny's: Landrum, SC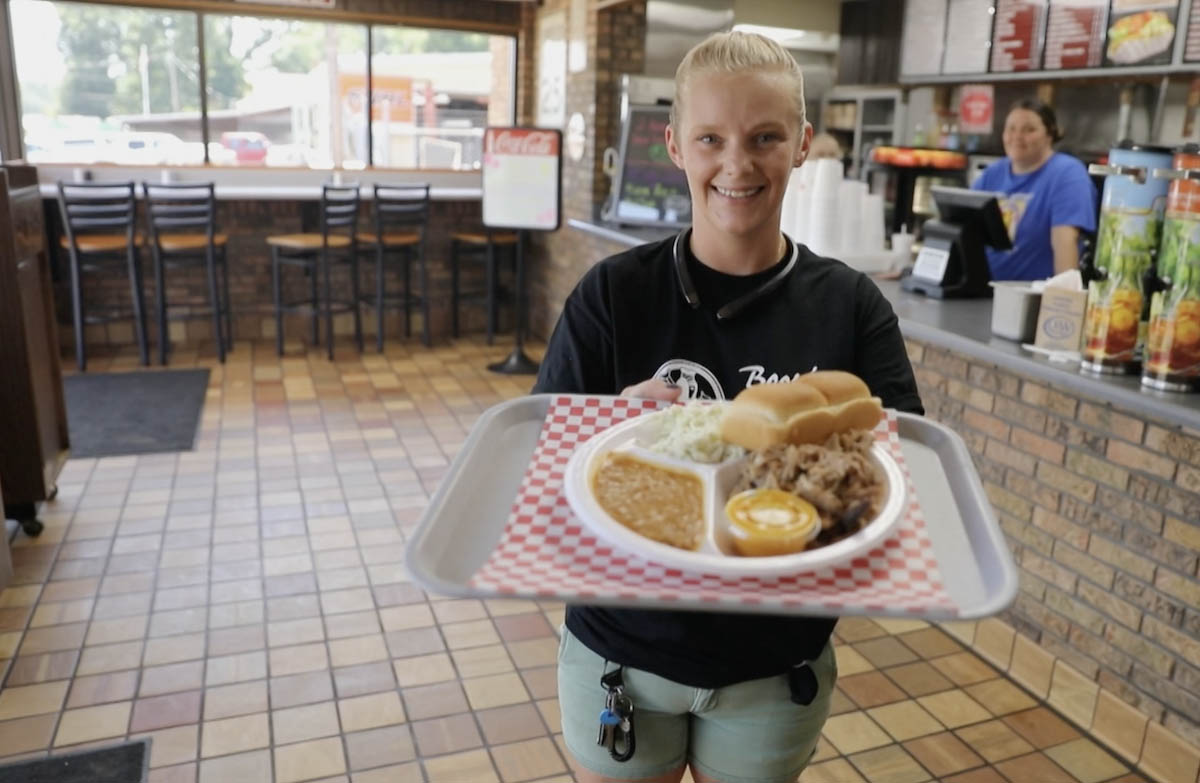 Turning off of Highway 14 in Landrum, South Carolina, you will find our No. 4 spot Boots' and Sonny's Drive-In with 13.8k views. This third and fourth generation restaurant serves up homemade onion rings, slaw, and beef hash. The family recipe chilli is what Boots' and Sonny's is celebrated for. Slow simmered and cooked fresh daily, the family chilli can be served up on a hotdog, hamburger, or fries. Watch this episode to see that family tradition that is Boots' and Sonny's.
Kicker's: Greenwood, SC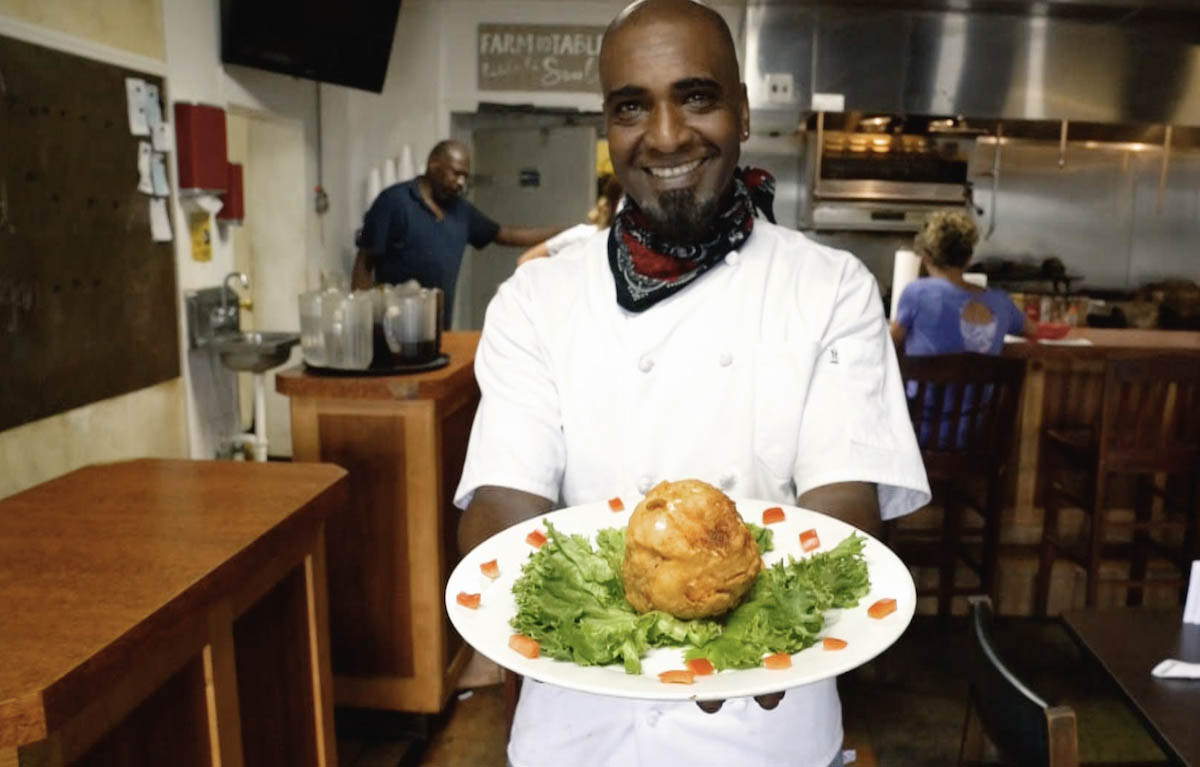 In the middle of Greenwood County, you will find the city of Greenwood and our No. 5 spot Kicker's with 9.4k views. At Kicker's food is more than just sustenance, owner & chef Abdel Dimiatli told us "Food is for the soul."  This can be seen in the thoughtful way things are made at Kicker's, buying produce locally at Greenwood's local farmers market and preparing things fresh daily from scratch. When you think of Sassafras many think of the highest point in South Carolina, but at Kicker's it's something else that involves pimento cheese. Watch this episode to find out what Kicker's Sassafras is!
Have you worked up an appetite yet? We have, while watching the Top 5 Most Watched Episodes of "Backroad Bites." Don't worry, there are more episodes of "Backroads Bites" available on SCETV's YouTube and Facebook page. 
We are gearing up for Season 2 of "Backroad Bites" and need your help. If watching our Top 5 Most Watched Episodes of "Backroad Bites" has you thinking of a favorite off-the-beaten path eatery you go to in South Carolina, we want to know! Submit your favorite local eatery in the comment section below. We're ready to journey across the less-traveled paths and find more tasty local eateries across the Palmetto State!