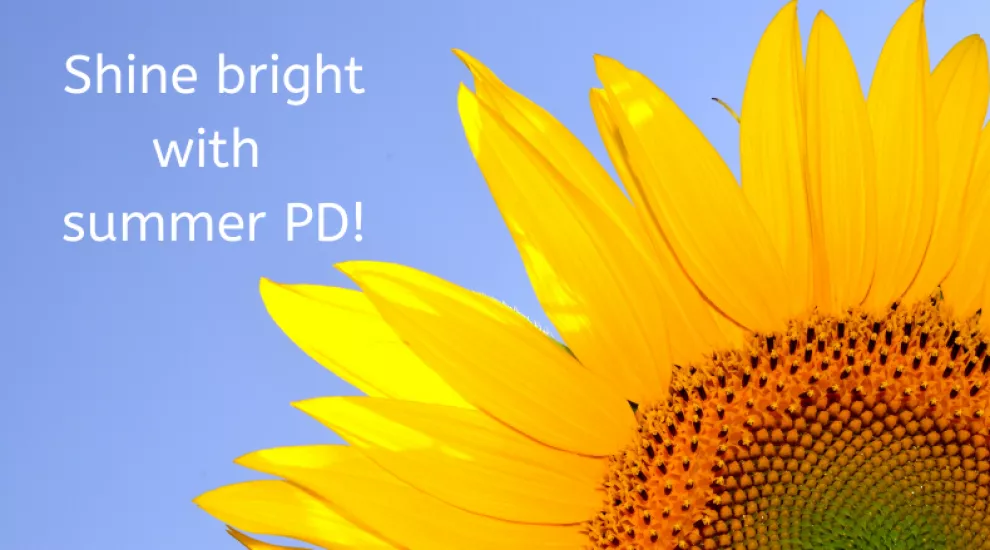 Ah summer..., sunny days and chill vibes. Stay relaxed while also staying on target with your PD needs with an online course from PBS TeacherLine. 
Six facilitated courses, which earn renewal or graduate credits, are offered to begin July 15, including two R2S approved courses. You'll enjoy connecting with national peers while you work through the content together - whether it's poolside, porchside, or in the cool AC of your home!
MATH330 Differentiating Math Lessons for a Range of Learners
INST342 Teaching with Primary Sources from the Library of Congress
TECH195 Graphic Organizers for 21st Century Learning
RDLA257 Phonemic Awareness & Phonics: A WindowInto Exemplary Instruction
RDLA267 [R2S] Teaching Phonics & Spelling for Beginning and Transitional Readers, 2nd Edition
RDLA272 [R2S] Vocabulary as a Foundation for Learning
Stay in the know about upcoming courses by subscribing to TeacherLine updates. 
And don't forget about TeacherLine's FREE 'mini' self-paced courses! These 'bite-sized' courses are great for anytime.
The newest self-paced courses include:
Challenging Behaviors in Early Childhood
Engaging with Families and Communities to Support Social-Emotional Learning
Engaging Young Learners with Informational Text: A Multimedia Approach with MOLLY OF DENALI™
Create Playful Science Lessons with The Cat in the Hat Knows a Lot About That!
View them all at www.teacherlinesoutheast.org/SelfPaced.htm.  Note though, that unlike TeacherLine's facilitated courses, these self-paced courses do not readily offer any credit; instead, if you would like credit for a course, you must check with your school district to see if they'll give you any.
Learn more by exploring our site at www.teacherlinesoutheast.org, especially our FAQ page. You can also email us or call at 1-800-277-0829.