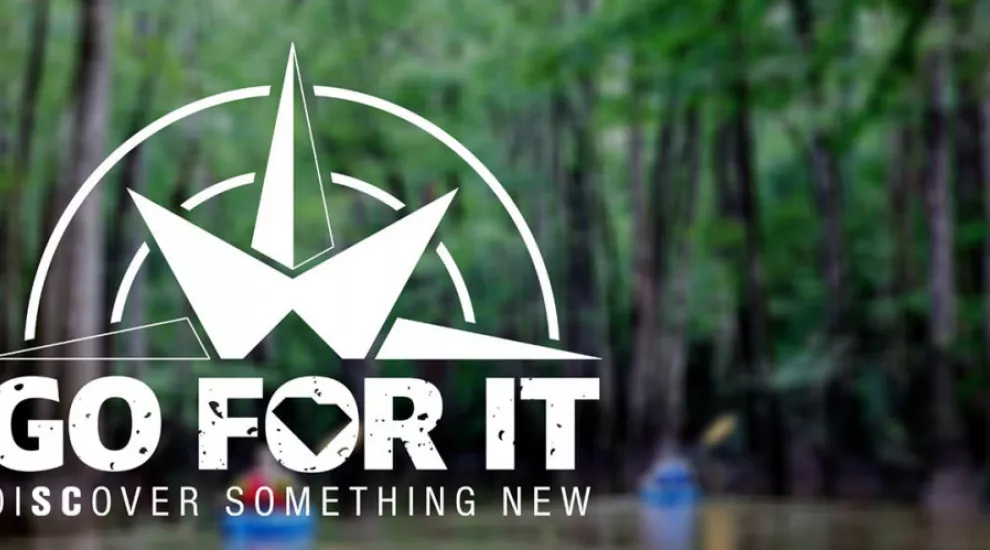 COLUMBIA, S.C. – South Carolina ETV (SCETV) and the Department of Parks, Recreation & Tourism (SCPRT) collaborated to develop a video series that, not only educates the public about each region of South Carolina, but also adds another dimension to tourism – trying something new for the first time.
Hosted by SCPRT Digital Engagement Manager Devyn Whitmire, Go For It was designed to take viewers on a trip around South Carolina to experience a myriad of what this diverse state has to offer. Watch each week as Devyn travels to different tourism regions across the state to partake in iconic South Carolina experiences.
Go For It takes viewers on experiences around the state, like whitewater rafting, making hop-n-john with SC Chef Ambassador Kevin Mitchell and climbing to the top of the Hunting Island Lighthouse. 
"I'm always trying to think of innovative ways that we can be creative with our social media," Whitmire said. "I had this idea of being an influencer myself to an extent, which is terrifying! But I thought, you know, our motto at PRT and for our brand is that 'There's Always Something New to Discover in South Carolina,' and even though I am local and now have been working in this industry for about four years, there's still a lot I haven't done across the state."
The show will launch on Thursday, Oct. 1, on SCPRT's Instagram TV and SCETV's Facebook page, and will run for 10 weeks. It also will be featured on other channels like YouTube, and blog posts will accompany each episode.
"The state of South Carolina is filled with so many unique locations and experiences, and we're thrilled to team up with SCPRT to showcase some of them," said SCETV Director of Digital Strategies and Go For It Executive Producer Tabitha Safdi. "Devyn's authenticity and love of the Palmetto State shines in each episode, and I can't wait for South Carolinians to enjoy the series in the weeks ahead."
For more, visit www.scetv.org/goforit.