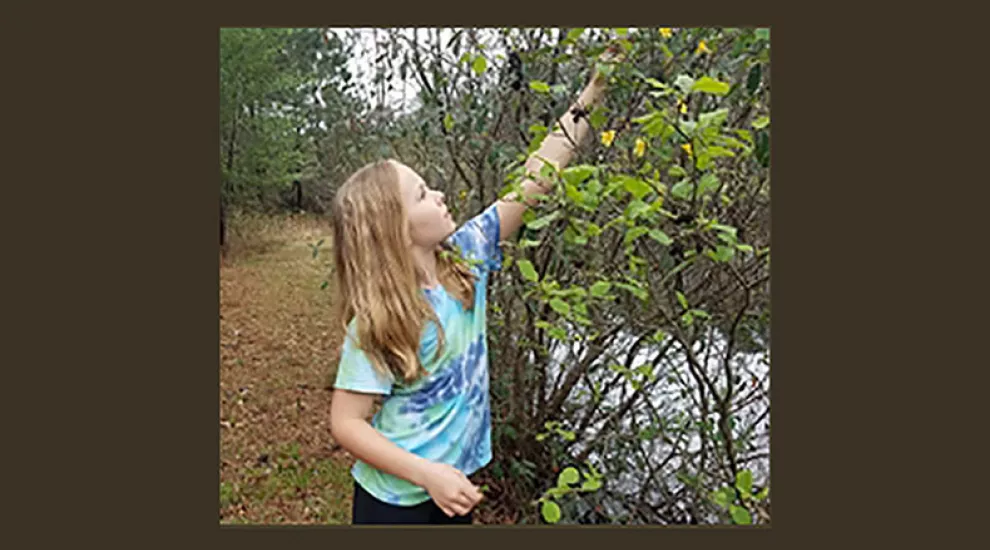 SC Forestry Commission Education Staff have developed virtual field trips of the environmental education programs offered at Harbison State Forest. 
These live forest hikes are an engaging way for elementary students to learn about forestry and natural resources. All programs are free, typically last 25 minutes, and include a student worksheet to be completed during the hike. All programs are aligned with South Carolina 2014 Science Standards.
It is recommended that these programs are streamed while in the classroom and students are encouraged to ask questions. Cisco Webex is the preferred platform for these virtual field trips, but a different platform can be requested by the teacher. Programs can be scheduled on consecutive days to allow all students to attend who are in the classroom on alternating days. 
For more information about our virtual field trips, including program descriptions, please visit: https://www.state.sc.us/forest/eduvirtualfieldtrip.htm
To book a program, contact Beth Foley, Conservation Education Assistance Coordinator: bfoley@scfc.gov or 803-360-0406