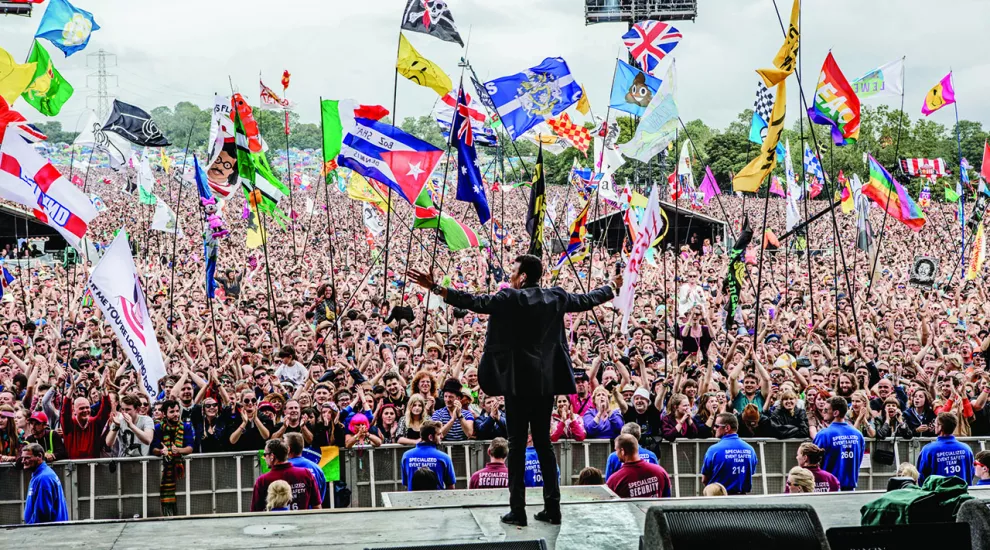 Dear Viewers and Listeners,
March starts out with an amazing array of Festival specials, including concerts by Duran Duran, Lionel Richie and Pink Floyd, as well as a 20-year celebration of Doo Wop specials and a musical tribute featuring songs of the women's movement. Suze Orman gives tips in her Ultimate Retirement Guide; celebrity chefs discuss their favorite episodes from Julia Child's French Chef; and professor Diamaid MacCulloch presents a sweeping History of Christianity. All of this and more are featured March 1-15.
Also this month, SCETV premieres our national presentation, Somewhere South. Popular Chef Vivian Howard (A Chef's Life) returns to take a savory tour of Southern cuisine and traditions. Shakespeare & Hathaway: Private Investigators follows an oddball couple of private detectives who solve crimes in Stratford-Upon-Avon. Call the Midwife begins its ninth season, set in 1965, as the medics and midwives enter a bold and innovative era.
South Carolina Public Radio debuts Innovation Hub, a gathering of creative thinkers who explore topics ranging from education to science to transportation and more.
We hope you enjoy our programming this month; and we thank you for your invaluable support.
Anthony Padgett
President & CEO
SCETV and SC Public Radio