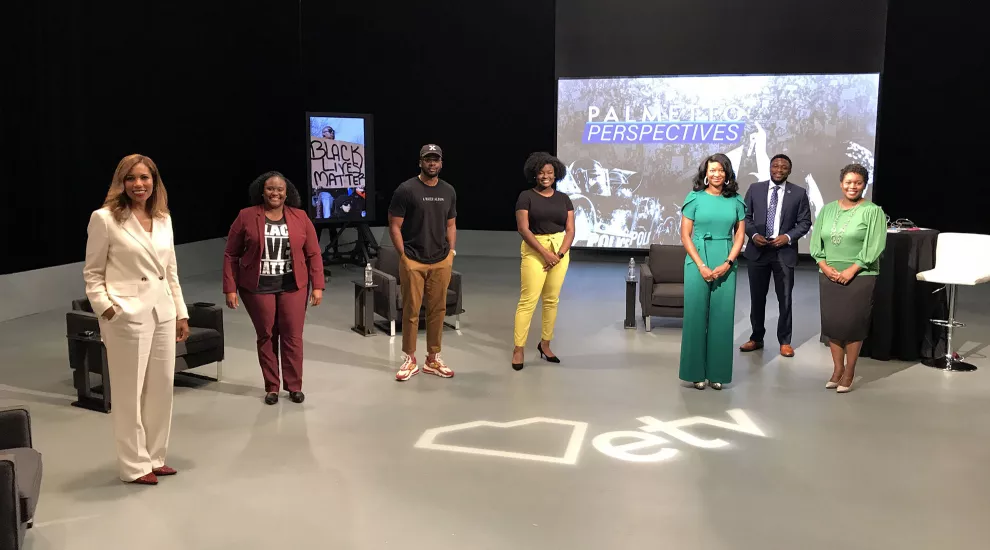 Fred Rogers, better known by millions of public television viewers as Mister Rogers, once said, "the best thing we can do for each other is to listen with our ears and our hearts and to be assured that our questions are just as important as our answers." Describing the importance of empathy and listening to one another, Rogers' quote is still just as poignant today as it was the day he said it. 
That's why SCETV proudly launched a new series last month entitled, "Palmetto Perspectives." This new, community-focused program is aimed at bringing together a diverse group of voices to discuss the important issues facing our state and communities. With a new episode expected to air each quarter, the series provides a unique opportunity for all of us to listen and learn.
On July 8, this new series premiered with a robust and informative conversation about the racial injustice that has plagued this country for far too long. Hosted by SC Public Radio reporter Thelisha Eaddy, the lively panel discussion extended beyond the one-hour broadcast onto SCETV's digital platforms online.
Moving forward, as we seek to promote kindness and empathy, the pursuit of projects, such as "Palmetto Perspectives" will remain a top priority. By introducing our younger generations to new opinions and different perspectives, we hope to be a part of the positive change that's necessary for every South Carolinian to feel accepted and, most important, at home. 
Anthony Padgett
President & CEO
SCETV/SC Public Radio