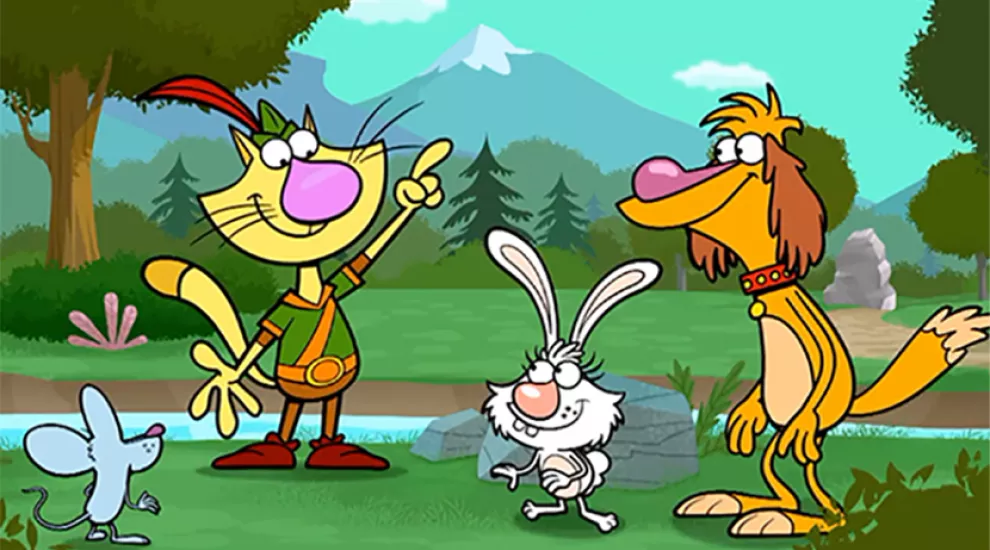 Celebrate Spring with Elementary Education Resources from Nature Cat

Fred the house cat dreams of exploring the great outdoors. Once his family leaves for the day, Fred transforms into Nature Cat, "backyard explorer extraordinaire!"
Enjoy looking through these clips, story segments, interactives, and readers as you do your own exploring with the Nature Cat crew!
Strategies to Build Engaging Digital Lessons for High School Students
As you work to transition from your classroom to distance learning, use these tips and tricks on clarity, choice, and engagement to keep things simple for your students over the coming weeks and months.

Home Sweet Home: Finding Life Beyond Earth
 
Spending a lot of time at home lately? Home – whether your house or your planet – is usually a place that meets all of the conditions for life: providing water, air, food, and shelter. Which leads us to wonder, what other worlds out there might be suitable for undiscovered forms of life? This resource explores questions at the heart of the search for extraterrestrial life, such as "What is life?" and "Where do we find habitable conditions?"
Check Out More!
READ: 5 Virtual Ways to Build a Classroom Community
WATCH: Seasonal Science - Pine Pollen
ENROLL: Designing Early Childhood Classrooms for Social-Emotional Learning (FREE self paced virtual course)
Upcoming Events
Teaching with Molly of Denali

Explore the world of Molly of Denali, a multi-layered show that blends the educational goals of informational text, cultural representation, social-emotional skills, and subject-related knowledge in science and social studies. 
Designed for teachers with students in grades PreK - 2.
American Portrait: Who Are We?
rom literature, to the engineering process, to media instruction and the arts, educators will be introduced to subject matter experts, storytellers and artists. Dive into this series in hopes of answering the quintessential question: who are we? 
Designed for teachers with students in grades 6 - 12.