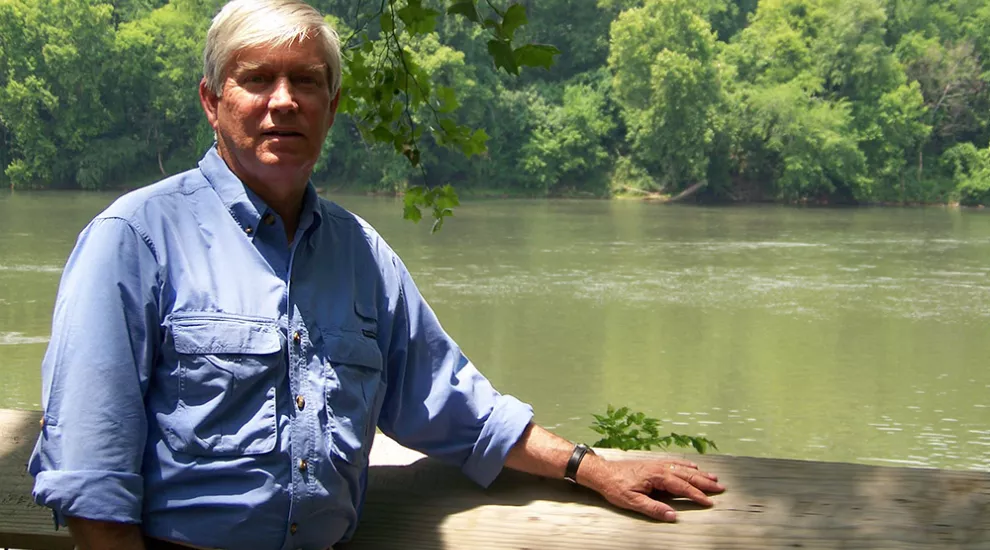 Two NEW ETV Teacher Recertification online courses with renowned Naturalist Rudy Mancke, former host of ETV/PBS NatureScene for 25 years, will be offered for the first time in January 2020.
Natural History in North America & Beyond, Series I    
Natural History in North America & Beyond, Series II                                                                           
This series of ETV Teacher Recertification online courses focuses on the Natural History of North America and highlights other areas beyond our borders as we examine connections and diversity, seeking to answer the important questions "what is it and how does it fit in to the rest of the world?"
Both courses offered for the first time in WINTER 2020 session (Jan. 21 – March 9)
Recommended for teachers of all grade levels and subject areas
Approved by SC Department of Education for SC Teachers to earn renewal credit
Each course provides 20 renewal credits, facilitated online and self-paced, $75 each
Series I and Series II highlight the four regions of the United States – the Northeast, Northwest, Southeast and Southwest. Two other NEW courses, Series III and Series IV, will be ready in March 2020. Series III focuses on South Carolina and Series IV on other highlights across our country, plus a variety of areas beyond our borders. (Courses available in each subsequent session once added to our schedule.)
In each series, we learn about the biodiversity of the area, looking at the distinctive geography and the great variety of plant and animal life forms along with their remarkable habitats to understand how they are connected. This study will allow K-12 educators to integrate Natural History into their teaching, making connections that students can relate to anywhere in the world.
Award-winning NatureScene programs produced on location provide a rich, up-close experience with unprecedented access and exceptional photography. And, Naturalist Mancke conveys additional information in separate compact content segments to extend, reinforce and connect.
In addition to the two NEW courses with Rudy Mancke, ETV Teacher Recertification will continue to offer these other courses for renewal credit, all available in the WINTER session:
*Making Connections with Natural History Featuring Rudy Mancke, Series I    (20 credits/$75) (ALL sessions)
*Making Connections with Natural History Featuring Rudy Mancke, Series II   (20 credits/$75) (ALL sessions)
*Natural History In and Out of the Classroom   (60 credits/$200) (ONLY available WINTER session) (Limited to 25)
Natural History In and Out of the Classroom (60 renewal credits/NO graduate credit): Learn about nature with Naturalist Rudy Mancke and see how you can take your students right out the door of your school to learn about the world around them! The 60 renewal credit course is self-paced within four deadlines for assignments and facilitated online, plus one required meeting with Rudy on Sat., April 25, 10 a.m.-12:30 p.m., at ETV Columbia.  (60 renewal credits/$200)  (ONLY available in WINTER session)  (Limited to 25 participants – call NOW at number below to reserve your seat and then register in Jan.)
Register for WINTER session beginning Jan. 9   (Session runs Jan. 21 - March 9):  
http://www.scetv.org/teacher-recertification
For more information: toll free 1-888-761-8132 or local (803) 737-9915/737-3245