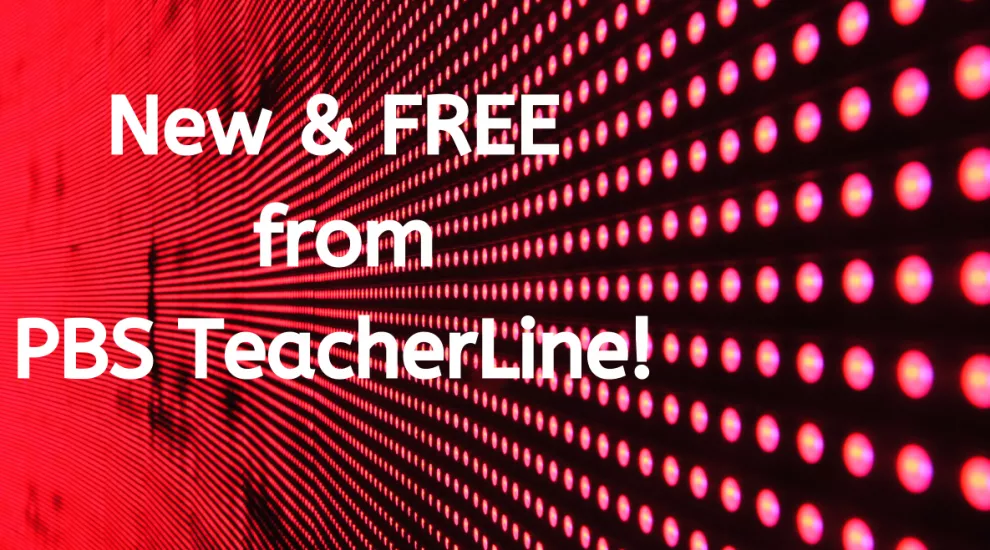 Turn up the wattage with a new, FREE, self-paced course from PBS TeacherLine! 
PBS TeacherLine recently made ALL of their self-paced online courses free, including their new offerings in social-emotional learning, technology, and more. These self-paced courses are perfect for sparking new ideas, expanding your skill set, and energizing your classroom (whatever form it takes these days!).
Sample new self-paced courses:
Engaging with Families and Communities to Support Social-Emotional Learning
Using Shared Reading to Teach and Engage All Readers
Create Playful Science Lessons with The Cat in the Hat Knows a Lot About That!
View all PBS TeacherLine self-paced courses.
Looking for graduate credit? PBS TeacherLine has you covered with 8 facilitated courses to begin June 10; two are R2S-approved.
Sample facilitated courses offered to run June 10 - July 21, 2020:
Accomplished Science Teaching: Building Student Understanding
Graphic Organizers for 21st Century Learning
[R2S] An Introduction to Underlying Principles and Research for Effective Literacy Instruction
[R2S] Vocabulary as a Foundation for Learning
Differentiating Math Lessons for a Range of Learners
Learn more about the June courses.
New to TeacherLine? Learn how the courses work, what to expect, and more on our FAQ page.
For any assistance needed with either the facilitated or self-paced courses, please call ETV at 800-277-0829.