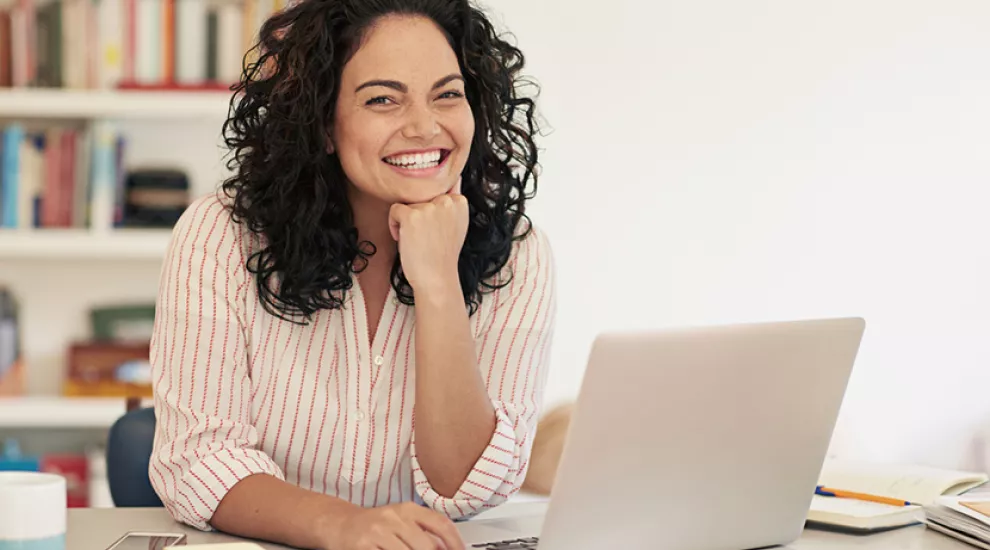 SC Teachers … If you want to …
Experience learning with renowned Naturalist Rudy Mancke or history expert Dr. Walter Edgar

Glean ideas for all grade levels on teaching writing or using storytelling in the classroom

Explore the history and natural history of our low country around Hobcaw Barony

Find out more about career education in our state on all grade levels

Get helpful ideas from SC Teacher of the Year finalists and other education leaders

Be inspired as we look at the changing role of women, their careers and leadership
… then the ETV Teacher Recertification courses are for you!
ETV Teacher Recertification offers a variety online courses to meet your SC teaching license renewal needs. Each course earns 20 renewal credits (NO graduate credit). All courses approved by the SC Department of Education for SC teachers, facilitated online and self-paced. Cost: $75 each.
Fall session
Register:  Sept. 1 – Oct. 26 (register for up to 6 courses per session; see FREE offer)
Course dates: Oct. 5 – Dec. 2 (courses open Oct. 5 for work to begin; complete work by Dec. 2)
New 20 renewal credit courses  
Natural History in North America & Beyond, Series IV – Uses popular "NatureScene" programs and special segments with Rudy Mancke to explore other areas in all regions of the USA, plus areas in Canada, Russia and Costa Rica. More interesting social studies and science content; award-winning photography! For teachers of all grade levels.
Women Vision SC: Changes, Careers & Leadership, Series I – June 2019 marked the 100th anniversary of the passage of the 19th Amendment. This course relates the history and features SC women who have made an impact on our state and nation, providing inspiring career and life-lesson advice for students. For teachers of all grade levels.
FREE OFFER: 
Register for at least ONE ETV Teacher Recertification renewal credit course in the FALL 2020 session and receive FREE the new Women Vision SC: Changes, Careers & Leadership, Series I course in the FALL 2020 session. To receive FREE offer, register/pay for ONE course then immediately email title of course you registered/paid for to bjamison@scetv.org
Other popular 20 renewal credit courses
Media specialists and classroom teachers give great feedback on Connecting with Literacy Through Storytelling! Get telling tips and see outstanding tellers in action. And, don't forget popular A Literary Tour of SC, Series I, II and III courses where SC-connected authors who talk about the writing process.
Between the Waters: History Across the Curriculum at Hobcaw Barony, Series I and BTW, Series II provide a walk-through this innovative, rich site to enable easy use and learning! If you love SC history, natural history, nature, the low country, you'll enjoy these courses that explore this historic SC area.
Teaching and Learning in Carolina Classrooms, Series I and Series II courses are similar to our popular SC Teachers on Teaching courses. Explore key education topics, including Education Options for Students; Teacher Recruiting, Retaining and Supporting Teachers; Digital Literacy; College and Career Readiness; Bullying and Suicide Prevention; Science Education and Careers; and Using Digital Media to Create Classroom Lessons; plus, get inspired by outstanding education leaders.
Discover more SC history with historian Dr. Walter Edgar in SC Chronicles courses (I, II, III, IV, V, VI, VII) and Take on the South with Dr. Walter Edgar. Even SC history buffs learn new info from Dr. Edgar!
Career Education is important on all grade levels … learn more about CTE for all students in our state with Career Education for Student Success and/or The Arts and Career Connections courses.
Check out Making Connections with Natural History Featuring Rudy Mancke, Series I and Series II. Each course helps teachers integrate natural history into any curriculum to engage students!
Plus … four NEW courses with Rudy Mancke: Natural History in North America & Beyond, Series I, II, III and just added for FALL – Series IV! These course use the outstanding "NatureScene" programs plus content segments with Rudy to explore all regions of the USA and beyond. Series III deals exclusively with SC. Nothing is more fun and interesting than learning with Rudy! 
Register/pay: http://www.scetv.org/teacher-recertification
Questions, need help? toll-free 1-888-761-8132 / 1-800-277-3245; local 737-9915 / 737-3245