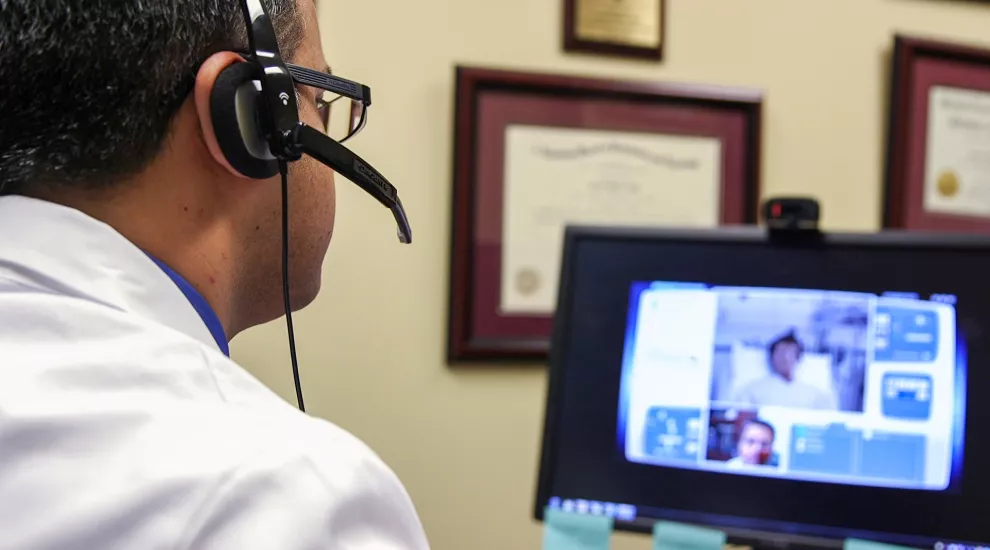 As hospitals focus more attention on addressing the coronavirus pandemic, insurance companies and healthcare providers are emphasizing the use of telehealth services for patients that are not critically ill or presenting symptoms of COVID-19 (cough, fever, shortness of breath).
"South Carolina insurance companies are requested to incentivize doctors to treat patients with non-COVID-19 issues by telehealth, rather than in-person," Governor Henry McMaster said in a news conference on Tuesday. "If it can be done without an in-person visit, do that. That will allow space for those who do need to come in for appointments - for the COVID-19 patients." 
Major insurance companies are adjusting policies as well, emphasizing telehealth services to eliminate as many unnecessary in-person clinic and hospital visits as possible.
BlueCross BlueShield of South Carolina says it is expanding access to its existing telehealth services to include all services delivered through telehealth that meet the coverage criteria in a member's policy.
United Healthcare says it is encouraging members to use telehealth visits when possible. Aetna is waiving cost-sharing associated with telehealth visits for 90 days.
Gov. McMaster asked, but didn't require, more from insurance companies.
"I'm requesting South Carolina insurance companies to pay 100% of the cost associated with a coronavirus doctor's office visit," he said at Tuesday's news conference. "That is, we want those visits to be free for the patients."
The governor said he wants patients to have free access to "things like X-rays, tests, and procedures done in connection with testing and determining the presence of the COVID-19 virus."
The Trump administration announced expanded telehealth coverage for Medicare and Medicaid. According to the Centers for Medicare and Medicaid Services, a waiver that went into effect March 6 allows Medicare to pay for telehealth visits that occur in a patient's home. Before the waiver, Medicare only covered telehealth visits in designated rural areas that required a patient to be in a clinic, hospital, or other medical facility.
Some of South Carolina's largest healthcare providers, including McLeod Health, MUSC, Prisma Health, and Roper St. Francis, are offering free virtual coronavirus screenings with the promo code COVID19.
For more information, go to the South Carolina Department of Insurance website or check with your insurance company directly.