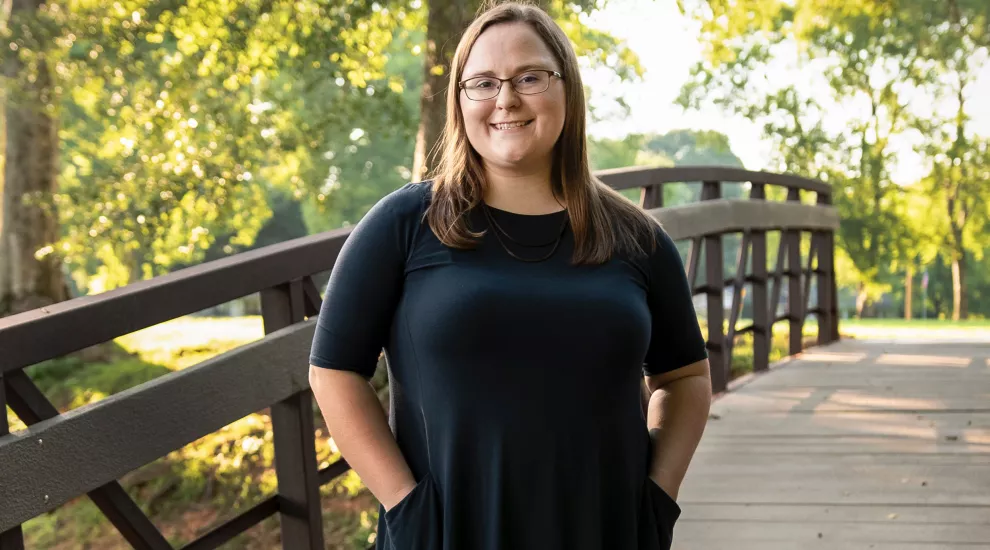 I have been in school for most of my life and I must say, I missed the class where we were taught how to survive a deadly pandemic and start an amazing internship all in the same period. Wait, you guys didn't have that class either? Okay - I feel better now. 
The beginning of my internship experience with SCETV Columbia Digital has proved to be a unique one, to say the least. In compliance with social distancing measures, I will be working from home for the time being to keep myself and fellow employees safe during the COVID-19 outbreak. I guess a perk of this is that I get to choose where my office will be! On Thursday, I traded my work station at home for the downstairs of a friend's lake house. And let me just say, I had quite the view! 
Here's a quick rundown of my first week:
On Wednesday, I made a trip to SCETV Columbia and met Tabitha - wearing our masks, of course! She helped me get my ID card made and gave me a tour of the facility. I had no idea what all was inside of there! It was absolutely amazing. I spent the rest of the week working on two projects, the first of which is editing a video about the new Girl Scout Leadership Center. The second project is writing some introductory articles for a few of the Digital series that SCETV offers. Keep your eyes peeled for those! 
Before I leave you, that is if you are still reading, I wanted to say a special thanks to Tabitha and Ty for making me feel so welcome as an intern for the Digital team. Thanks, you guys!
As I conclude this post, I want to encourage you to wash your hands, wear a mask, and keep your chin up. Better days are coming! 
Thanks for reading.