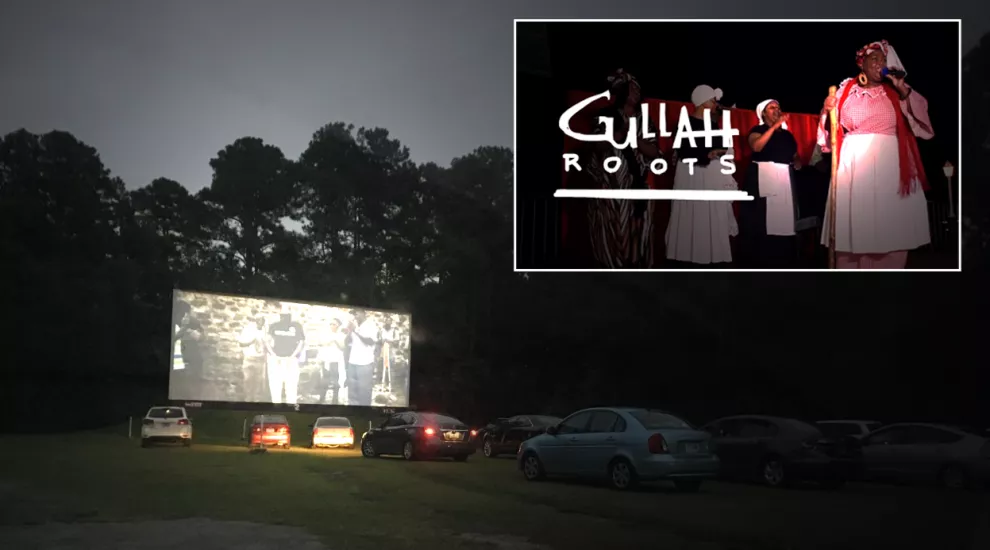 Although the ongoing pandemic has made community engagement activities a challenge, a recent event hosted by South Carolina ETV (SCETV) and the ETV Endowment of South Carolina (Endowment) shows that they are not impossible.
On the evening of Tuesday, Oct. 6, more than 80 individuals attended a film screening of Gullah Roots at the charming Highway 21 Drive-In, located in Beaufort, S.C. – a coastal city known for its sizeable Gullah population.
Premiering on SCETV in October, Gullah Roots follows leaders of the South Carolina and Georgia Gullah Geechee community as they experience a homecoming in Sierra Leone. The film aims to raise awareness about the Gullah Geechee community and its ties to West Africa. It also examines the challenges many in that community face today and the progress they have made since the first homecoming to Sierra Leone 30 years ago.
"I am extremely grateful for the opportunity to document this significant journey," said the film's producer and director Betsy Newman. "I'm also grateful to the Endowment and the Highway 21 Drive-In for giving us the opportunity to present this project to the community it aims to serve."
For more on Gullah Roots, click here.