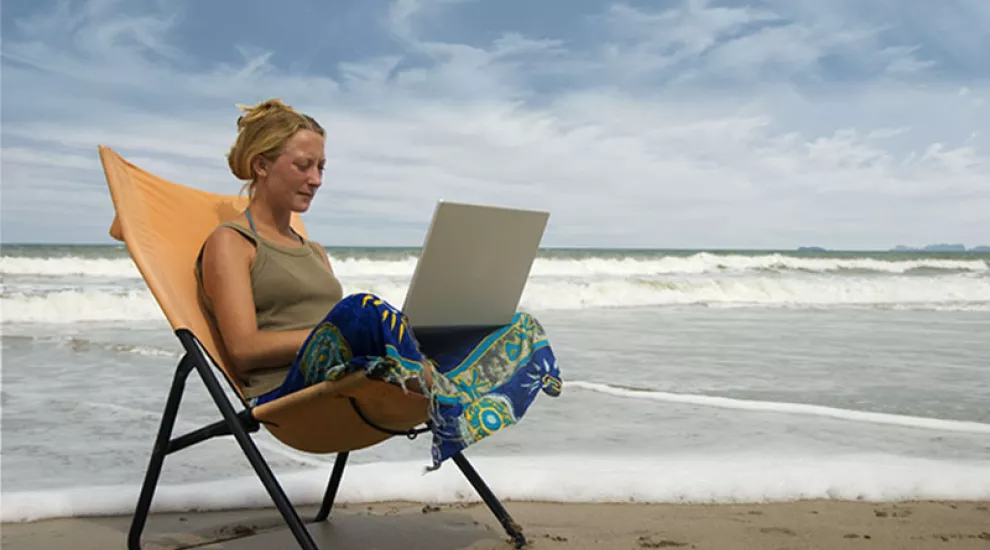 Still time to register for ETV Teacher Recertification SUMMER session! Plus, take advantage of our FREE offer for this Summer session. Earn renewal credit … at your own pace from anywhere, anytime 24/7! 
All courses are approved by the SC Department of Education for SC teachers and each course earns 20 renewal credits. Take one or several (up to six); $75 each. Register now … See FREE offer info below!  
SUMMER session: Start work July 1 or later; complete work by August 17 (session end date) 
ETV Teacher Recertification Courses:
Each course approved by SDE for 20 renewal credits (NO graduate credit)
Facilitated online; self-paced (start July 1; must complete by Aug. 17)
Enroll in up to six courses per session (each course takes at least 15 hours to complete)
ELA, Science, Social Studies, the Arts, Career Ed, Environmental Ed, Natural History & more!
Cost: $75 per course; register/pay online (credit card or send check)
Want to engage your students in the world around them and make learning fun?
Learn how with Making Connections with Natural History Featuring Rudy Mancke, Series I and II. Or check out new Rudy courses: Natural History in North America & Beyond, Series I, II, III. These courses explore distinctive geography and variety of plant and animal life forms along with their remarkable habitats, relating connections. Series I & II focus on all 4 regions of the US. Series III highlights SC only. Each course provides 20 renewal credits; designed for SC teachers of all grades/all subjects.
Want to learn about our low country through exploring SCETV's website Between the Waters?
From Native American Life through both World Wars, examine nature, art, architecture, hunting, religion, and food with Between the Waters: History Across the Curriculum at Hobcaw Barony, Series I and Series II. History and natural history; both courses provide 20 renewal credits each; for SC teachers of grades 3 -12/all subjects. (NOTE: With this course, you MUST complete Series I before you can take Series II. This is only course with this requirement.)
Want to find out more about how storytelling can engage students and increase literacy skills?
Storytelling is both a listening and language experience that allows students to make a connection between listening and reading! In Connecting with Literacy Through Storytelling, we hear about the building of plot, characterization, climax, conflict, and conclusion. The tellers share selections of stories from folk tales to animal tales to their own creations, plus key information about the storytelling process that educators can use with their students. And, they demonstrate good storytelling techniques that both teachers and students can emulate. Designed for teachers of all grade levels/all subjects.
Want to learn from outstanding educators who discuss key education topics and more?
Try the Teaching and Learning in Carolina Classrooms, Series I and II courses! Series I topics include: teacher training and retention, digital literacy, education options, college/career readiness for students. Series II topics include: recruiting/supporting teachers, bullying and suicide prevention, science education & careers, adult ed, using digital media to create classroom lessons. Both courses provide 20 renewal credits each; are similar to SC Teachers on Teaching; for SC teachers of all grades/all subjects.
("FREE offer" courses for this session, register/pay for another course and take either of these free!)
Other popular ETV Teacher Recertification Courses:
The Arts and Career Connections, Series I (arts/guidance/career spec.; teachers of all grades)
A Literary Tour of SC, Series I, II and III (SC authors talk about writing; for teachers of all grades)
SC Chronicles I through VII (seven courses about SC history; for teachers of all grades)
Career Education for Student Success, Series I (arts/guidance/career ed; for teachers all grades)
SC Teachers on Teaching, Series I and Series II (get inspired, reflect; for teachers of all grades)
Take on the South with Dr. Walter Edgar (interesting debates; for teachers of grades 6-12)
FREE OFFER: 
Register for ONE Rudy Mancke Natural History in North America & Beyond course (Series I, II or III) for 20 renewal credits in Summer session and receive either Teaching and Learning in Carolina Classrooms Series I or Series II free in Summer session. To receive FREE offer, register/pay for the ONE Natural History course in Summer session then immediately email title of course you registered/paid for and indicate which Teaching and Learning in Carolina Classrooms course you want - Series I or Series II. Email: bjamison@scetv.org
Questions or need help? toll-free 1-888-761-8132 / 1-800-277-3245 OR local 737-9915 / 737-3245