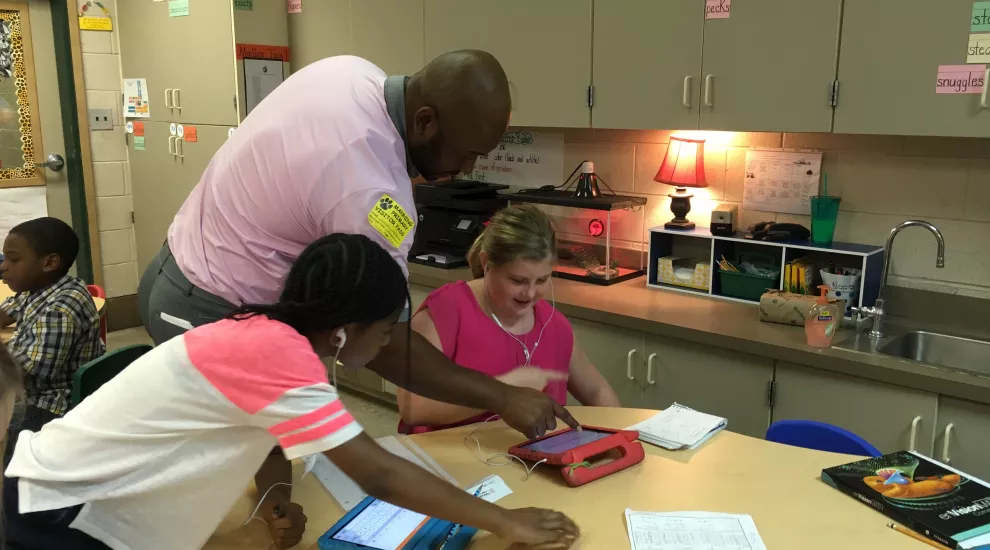 Christy Nexsen teaches third grade at Manning Primary School in Clarendon County School District 2. She's found creative ways to keep her students engaged while they are learning at home.
This is my classroom that is set up and ready to go at school! I write and put information up everywhere….I even write on the cabinets in my room! Where do I write now?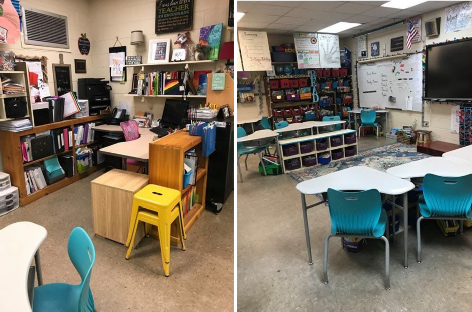 We meet one time as a group and then I leave one hour of my day to schedule individual or group conferences with the students.
At home, I am writing on the dryer door in my laundry room. The kids think it is too funny! It works so I am going with it for now. In the picture below we are having our round-up (24-3rd graders) meeting in Google Meets and then our individual conferences in Google Hangouts. It is also a great time to talk about Digital Citizenship!
Sometimes it has to be done by phone if they are staying with a parent helper instead of at home.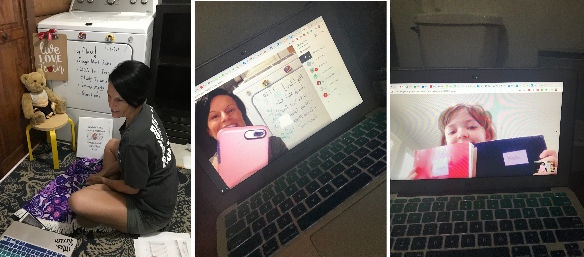 Carolina Classrooms visited Ms. Nexsen's classroom in 2016. View the episode below: