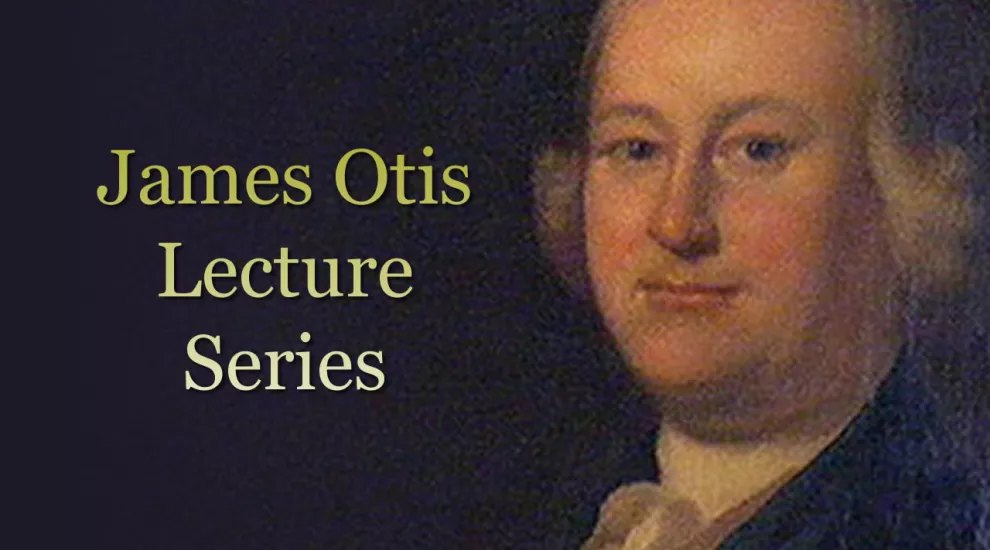 The South Carolina Chapter of the American Board of Trial Advocates (SC ABOTA) presents the Annual James Otis Lecture Series in observance of National Constitution Day.  
The James Otis Lecture is the American Board of Trial Advocates' contribution to our state's education system whereby they hold a program every year around Constitution Day. For federally funded schools, it is a federal mandate to have a program every year on or around Constitution Day, which is officially Sept. 17. This year the lecture will be streamed September 14 at 11:00 a.m.: SCETV.org/otislecture
The 2020 James Otis Lecture will feature Richard Gergel, United States district judge, providing an informative presentation about his book "Unexampled Courage," which details the impact of the blinding of Sergeant Woodard on the racial awakening of President Truman and Judge Waring, and traces their influential roles in changing the course of America's civil rights history.
"Unexampled Courage: The Blinding of Sgt. Isaac Woodward and the Awakening of President Harry S. Truman and Judge J. Waties Waring"
On February 12, 1946, Sergeant Isaac Woodard, a returning, decorated African American veteran, was removed from a Greyhound bus in Batesburg, South Carolina, after he challenged the bus driver's disrespectful treatment of him. Woodard, in uniform, was arrested by the local police chief, Lynwood Shull, and beaten and blinded while in custody.
President Harry Truman was outraged by the incident. He established the first presidential commission on civil rights and his Justice Department filed criminal charges against Shull. In July 1948, following his commission's recommendation, Truman ordered an end to segregation in the U.S. armed forces. An all-white South Carolina jury acquitted Shull, but the presiding judge, J. Waties Waring, was conscience-stricken by the failure of the court system to do justice by the soldier. Waring described the trial as his "baptism of fire," and began issuing major civil rights decisions from his Charleston courtroom, including his 1951 dissent in Briggs v. Elliott declaring public school segregation per se unconstitutional. Three years later, the Supreme Court adopted Waring's language and reasoning in Brown v. Board of Education.
Richard Gergel is a United States district judge who presides in the same courthouse in Charleston, South Carolina, where Judge Waring once served. A native of Columbia, South Carolina, Judge Gergel earned undergraduate and law degrees from Duke University.
VIEW 2020 James Otis Lecture:  
For more information about the lecture, contact: Allison Cox Allisonjohnston@bellsouth.net