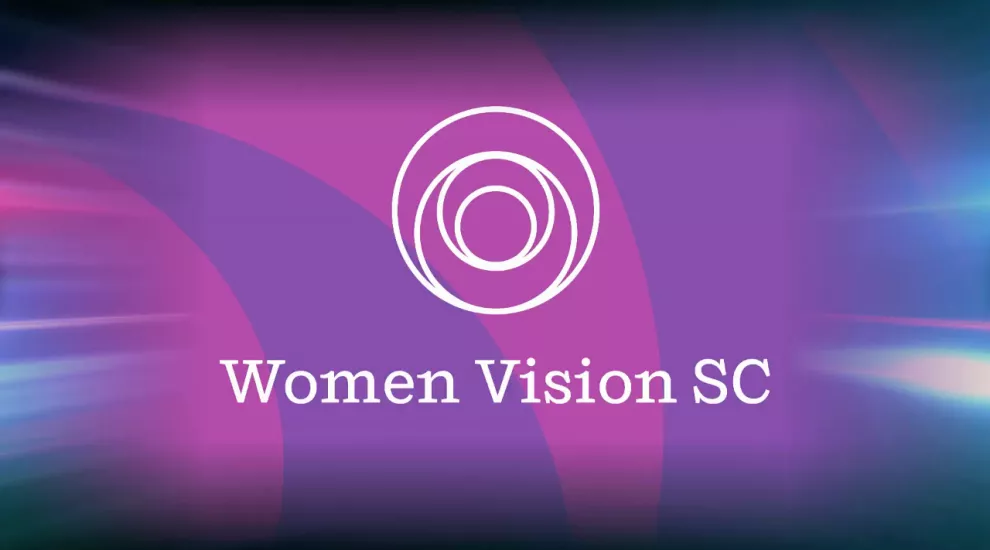 "If you see it, you believe it and then you can become it…"
Those words – from one of 11 interviews -- capture the spirit of SCETV's new initiative, Women Vision SC, which launches in May. The initiative is designed to focus on extraordinary women in South Carolina as they tell their stories and relate their personal paths to achievement. 
The multimedia initiative includes a series of video and audio profiles of 11 women in South Carolina and a one-hour special on issues facing women today. Names of the women profiled were announced during a ceremony at ETV studios in Columbia in late April. The honorees include some of the state's leading women in the fields of government, public service, business, and the arts. Last fall, viewers and listeners throughout the state were invited to nominate women of achievement. In all, 75 women were nominated, and a judging panel narrowed the field to 11. The stories of these 11 women will air on Palmetto Scene, SC Public Radio, online, and through podcasts. We'll learn about their personal journeys to success, what common themes helped them develop their visions and what hurdles they had to overcome. 
In addition to the presentation of the awards, the April event at ETV featured an engaging panel discussion moderated by veteran public media broadcaster Linda O'Bryon with women leaders in industry, government and education. Participants included former South Carolina Chief Justice Jean Toal; South Carolina State Senator Katrina Shealy; BlueCross BlueShield of South Carolina Sr. Vice President Jill Davis; Bank of America South Carolina President Kim Wilkerson; S.C. Technical College System Executive Vice President Dr. Hope Rivers; former South Carolina First Lady Rachel Hodges; and Lancaster High School College Adviser Emma DeVenny.
The panel discussion is included in the television special that will air May 9 at 8:00 PM on SCETV (Repeats May 12 at 7:00 PM on SCETV). In addition to that broadcast, segments highlighting all 11 award recipients will be featured on "Palmetto Scene," beginning May 2 at 7:30 p.m. and continuing on subsequent, new episodes of the show.  
Additionally, brief radio segments began airing April 30 on S.C. Public Radio. These segments air Tuesdays at 7:45 a.m., Wednesdays at 1:33 p.m. and Thursdays at 5:44 p.m., continuing through Thursday, July 11. Following their airing, extended interviews on podcasts will be made available, along with video content, which will all be housed online at www.scetv.org/womenvisionsc.
SCETV is proud to launch this series at a time when women's issues are at the forefront nationally and locally.  June 2019 marks the 100th anniversary of Congress's passage of the 19th Amendment granting women the right to vote.  The amendment was ratified in August of 1920.
Women Vision SC interview segments are available to schools across the state in an effort to provide insights into career and professional development for young people and to begin a multimedia library of women of distinction in South Carolina.  
The 11 women honored are listed below. Click the hyperlink to access pictures of each.