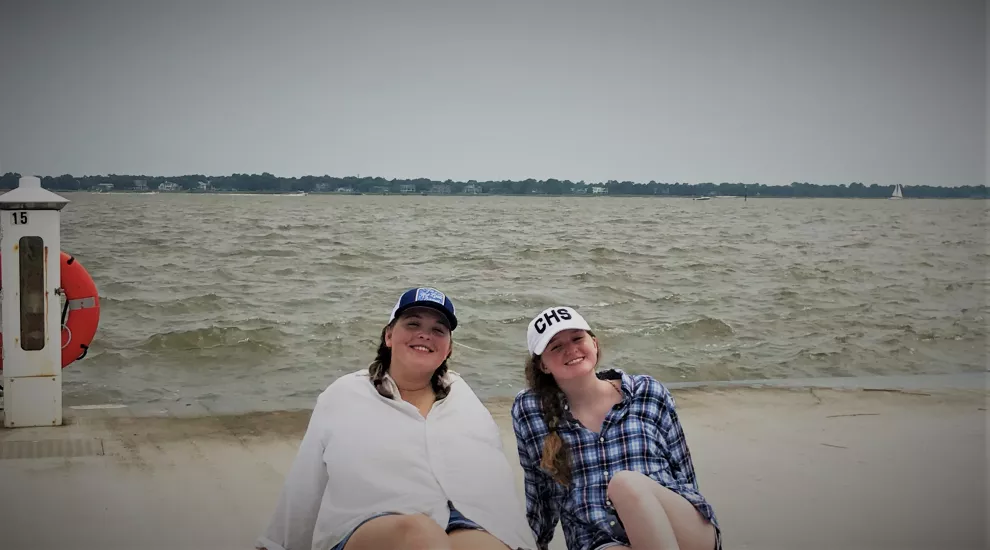 Well, I think the title for this week's blog post is an obvious salute to the U.S. Women's National Team (USWNT) for winning the FIFA World Cup on Sunday, in case you have been living under a rock, or "don't care" about women's sports – but if the latter is true, you really are living under a rock; it's 2019. That was easily the most exciting thing to happen in America since _________. (Fill in the blank. I don't know what you find exciting.)
You are probably wondering what I could have possibly been up to last week, since I was only in the office for three days. Well, it honestly wasn't much, but I still managed to get a good amount accomplished. I actually finished two videos last week, which was a pretty good feeling, since I feel like I haven't had a lot to show for all of the work I have been doing lately.
Monday afternoon, I recorded my voiceover for the Patina Miller South Carolina African American History Calendar Video for July. Now, I know what you are thinking, "Sarah, why is the video so late? Monday was the 1st." Well, as you know – if you have been keeping up – I have been very busy and an actress is not the easiest person to find content for, because there are a lot of hoops to jump through. Now, you are probably thinking I am just making excuses, which is also partly true, but I digress. Recording the voiceover was really fun because the interns in radio, Lee and Connor, helped me record it. It was nice getting to spend a little bit of time getting to know some of the other interns.
By Tuesday afternoon, the video was finished and uploaded to YouTube and Knowitall.org. After, I had gotten that out of the way, I had to finish the final Fort Hill video featuring the Archaeological Field School at Clemson University. My goal was to finish it before the end of the day Wednesday. Tuesday afternoon was also spent trying to keep up with the USA vs. England world cup semi-final. (Obviously, we won.)
Wednesday, I finished the Fort Hill Archaeology video for Let's Go! and Palmetto Scene. I actually really like that video, because I think it has a good balance of still shots and action shots. I also like how there are students speaking about their experiences in the video. Lastly, the video highlights a pretty cool opportunity Clemson students have to learn more about their university's history. You should definitely check it out, because you will learn a lot.
Thursday was the Fourth of July, so I guess I should say something cheesy like "Happy Birthday, America," even though John Adams thought that July 2 should be celebrated as America's Independence Day, because that was the day the delegates of the Constitutional Congress officially declared independence from Great Britain. (It is also the day the USWNT defeated England 2-1 in the FIFA World Cup semi-final.) We instead celebrate the day the Declaration of Independence was adopted, but it wasn't signed by John Hancock (the first person to sign) until July 8, 1776. Honestly, that whole week seems like it is worth celebrating, just saying.  
Friday, I wanted to get more work done than I did, but since I was working from home, I was rather unsuccessful. I did manage to write some of this blog post, although many changes had to be made to spice it up a bit since Friday. I also did some research on the Catawba Indian Nation in Rock Hill, in preparation for our next Let's Go! shoot on the 17th. The research helped me draft some questions for the interview, since I will be the one in charge of that.
All right, I'll sign off now. I am honestly pretty impressed with myself that I was able to stretch out three-and-a-half days of work into what I think is my longest blog post. Then again, no one ever accused me of being short-winded.