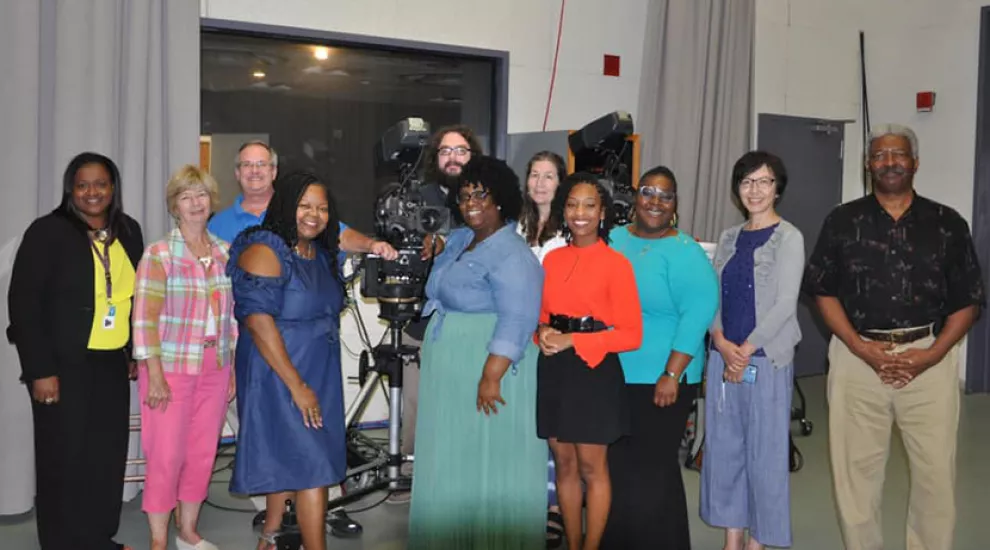 This is shaping up to be an exciting year for our training and research team.
We are revamping our professional development offerings to introduce new training topics and delivery formats. We are also seeking opportunities to collect data on how ETV educational content supports classroom learning. Visit our updated website to learn more.
Our new training portal offers a centralized location to submit requests for workshops and professional development.
This site, going live on September 9, was created in an effort to streamline training processes and ensure equitable coverage across the state. Get your requests in for the year as early as possible!
Along with the new training portal will also be our updated catalog of PD offerings to include webinars and self-paced training videos.
In response to feedback received over the past year, we are introducing new sessions around blended learning, eLearning, and early learning. As always, we want to hear about your training needs.
In addition to training, be sure to stop by and visit us at a conference near you, this Fall.
In September, we will be at the Social Studies Conference in Greenville. Come to our session to learn about our newest resources, including Beyond Barbados: The Carolina Connection. We'll have some great giveaways as well.
Thanks for your continued support of our training and research efforts.
For more information, visit scetv.org/education.