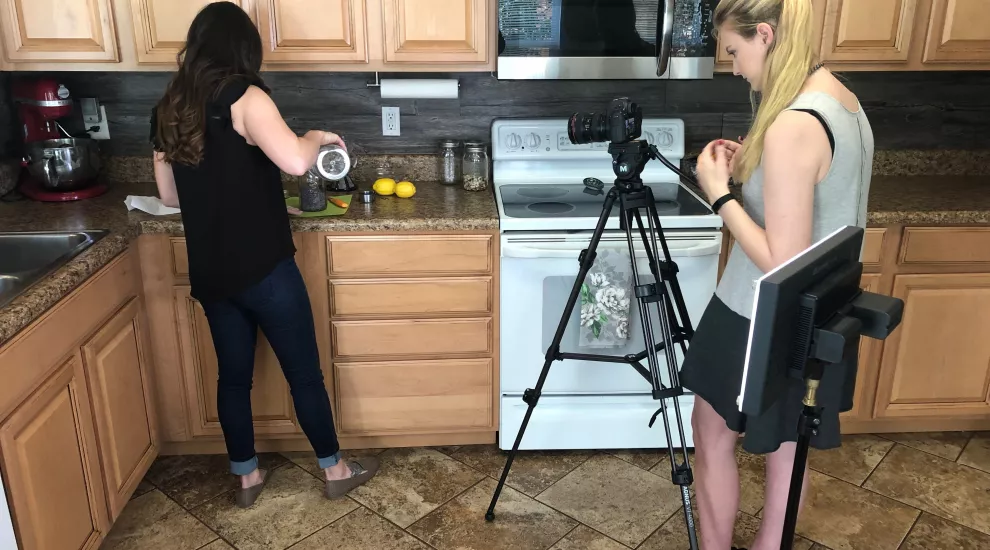 Week three is now complete. I have spent the week working on the Made Here digital series, which explores small businesses in South Carolina.
Last week I was able to secure an interview with Excellent Extracts, a small business based in Rock Hill, S.C., which makes extracts that can be used for cooking and baking. They can also be used to enhance cofeee and tea. I was able to spend the beginning of the week researching the business and creating interview questions, in addition to securing a second business to highlight for the series.
Thursday's interview with Excellent Extracts is the first one I've done with the camera. It took a little bit of time to get used to a new camera. Overall, the interview went smoothly, although getting used to a different style of questioning was also tricky. Because the series does not include a reporter tack, the sound bites needed are different from those we are taught to gather at USC. Not only were more questions needed to explain and provide background, but some questions had to be asked multiple times to get the right wording.
Editing has also been a challenge. Since the story style is different, it took me longer than usual to develop my script. Additionally, having to synchronize audio and video together has posed its challenges. While this first story has been more challenging than I anticipated, I know that it will get easier as I continue to produce more for the series.