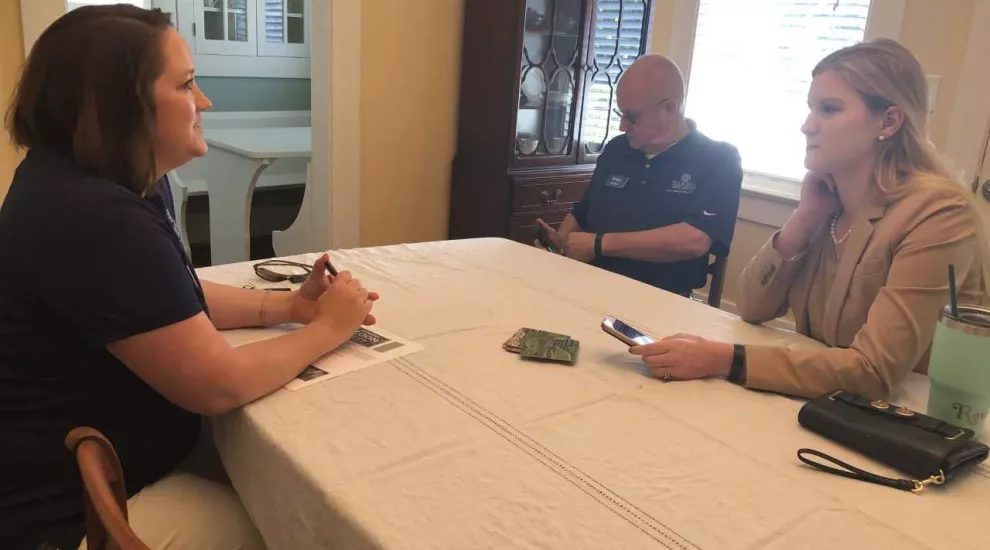 During my first week at ETV Carolinas in Rock Hill, I attended meetings, training, and completed a story on BloomFest and Glencairn Garden.
While the first day was understandably slow, the rest of the week picked up quickly. Monday was spent finding story ideas and setting up interviews. I ultimately decided to do a story on BloomFest in Glencairn Garden. However, rather than just doing a story on another event, I decided to put a focus on the groundskeepers to give readers an inside look at the upkeep of the garden. Interviews were set up for Wednesday due to Tuesday's training with a Parks, Recreation & Tourism Center Supervisor and Maintenance Superintendent. While in Columbia for Adobe Premiere training on Tuesday, I was not only able to refresh some basics, but also learned practical skills like creative ways to integrate graphics into a story and how to blur out a subject's faces efficiently. Additionally, we were given some audio training, the most valuable of which was how to balance background music and narration easily.
Wednesday morning was spent in the field gathering interviews and photographs for my story on the upkeep of Glencairn Garden. I was able to meet with the two representatives from Parks, Recreation & Tourism to discuss ongoing events in the garden as well as what it takes to maintain it. Parks, Recreation & Tourism Center Supervisor Katie Conley discussed BloomFest's history and purpose.  Parks, Recreation & Tourism Maintenance Superintendent Bill Berry discussed the upkeep of the garden, how the Glencairn differs from a home garden, and what he hopes people get out of the garden. The afternoon was spent transcribing the interviews and creating a rough draft of my story. Getting back in the swing of writing for digital was a bit challenging. However, after a quick break and essential roadmap of what I wanted to accomplish in the story, I was able to produce a story that I am quite pleased with. It was nice to highlight an event while also giving readers a behind the scenes look at what goes into the upkeep of the cities many gardens.
Thursday I was able to not only finalize my story but also attend a meeting at the York County museum. I was able to see how SCETV collaborates with local organizations to create an immersive experience for residents to learn and grow. Additionally, it was interesting to see how much coordination goes into collaborating on an event.
My first week was fast paced and full of a different variety of events. I was able to brush up on skills, heighten new ones, and observe some of the inner workings of the station.