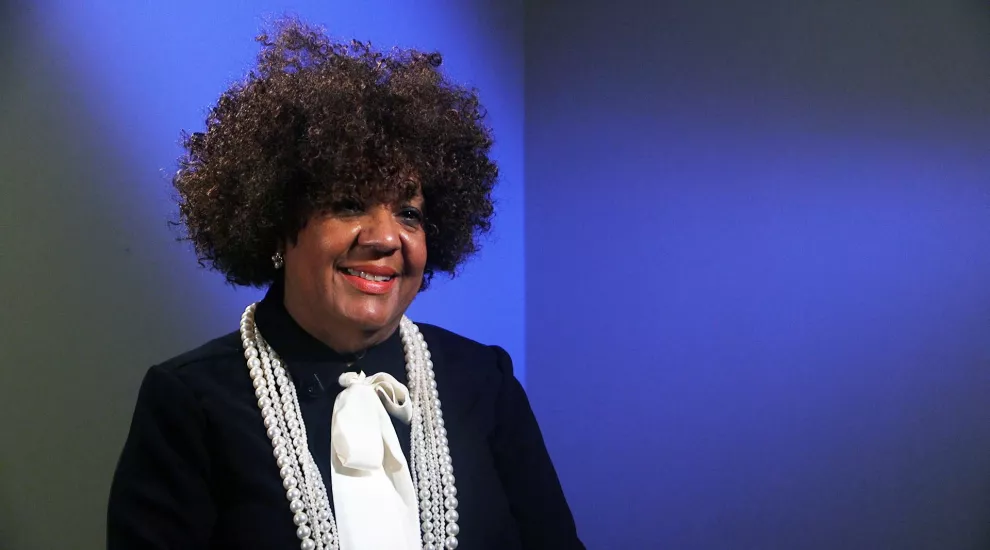 It's hard to believe week two of my internship is already complete. Time seems to be flying by, so I must be having a great time. This week was a little different from my first week, because my supervisor, Ty, was in Nashville all week for a conference. But, like Queen says, the show must go on.
I spent a lot of my time during the first part of the week learning the ropes on the SC African American History Calendar videos from Andrew Davis. On Tuesday, we had the interview with the honoree for the month of June, Janice Marshall. I sat in and watched the set-up for the interview, and then got to sit in on the interview. It was really interesting to see the whole process from start to finish, especially since I am going to be taking over the project for a little while. I also really enjoyed listening to Mrs. Marshall and all of the important things she shared with us.
Wednesday was a pretty good day, despite Arsenal's horrendous loss to Chelsea in the Europa League Final. I went with Andrew to sit in while he recorded his voiceover for the June SC African American History Calendar video. I've got to say, being in radio is a really cool experience. I just really enjoyed being in the booth last week and I did again this week. I can't wait to write and record my own voiceovers for the videos I am producing for the series.
Thursday and Friday were both spent researching for my 'untitled famous people from SC' project. I have actually learned some really cool things. For example, Arthur Ashe is often incorrectly cited for being the first African American to win a Grand Slam title in tennis, but that distinction actually belongs to Althea Gibson. She won Wimbledon and the U.S. Nationals (now the U.S. Open) in 1957, eleven years before Ashe won the first U.S. Open of the open era in 1968. It was also Gibson who broke the color barrier in tennis in 1950, when she became the first African American to play in the U.S. Nationals. Gibson was born in the town of Silver in Clarendon County, South Carolina to sharecroppers on a cotton farm, who moved to Harlem during the Great Depression in search of better opportunities.
There are so many fascinating people from South Carolina, in so many different careers. I have really enjoyed getting to know more about these people, and I look forward to seeing it all come together. Maybe I will start to mention a cool person from S.C. each week in my blog posts. Next week, look for me to tell you all about the astronauts from around the state. It will be a great way to get ready for the Chasing the Moon film in July!