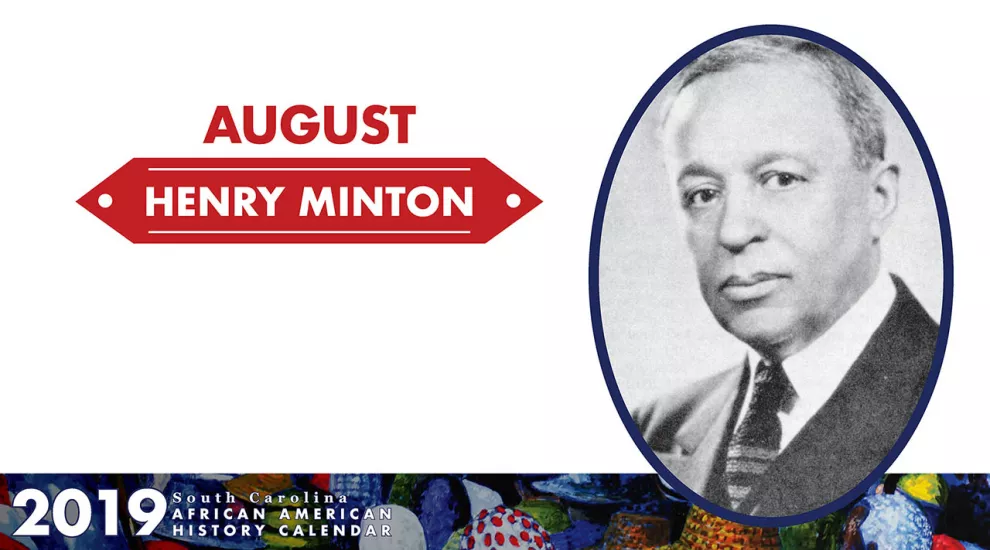 Henry Minton was the visionary behind Sigma Pi Phi Fraternity. Commonly known as the Boulé, an ancient Greek term for a council of chiefs, Sigma Pi Phi was formally established on May 15, 1904, becoming the first African American Greek-letter fraternity. He envisioned a fraternity of men with similar academic and professional attributes, who would help improve the black community. 
Minton was born in Columbia, S.C. on December 25, 1871, just six years after General Sherman burned it to the ground. His father, Theophilus Minton, attended the University of South Carolina School of Law and graduated with a law degree in 1876. That same year, Minton and his parents relocated to Washington, D.C.
Young Minton attended public schools in D.C. and spent two years in the Academy at Howard University. He entered Phillips Exeter Academy, in N.H., and graduated in 1891.
Discovering his interest in science, he graduated in 1895 from the Philadelphia College of Pharmacy with a Ph.G. degree. He later opened the first African American operated drugstore in Philadelphia. Still cherishing the ambition of studying medicine, Minton then entered Jefferson Medical College in 1902 and graduated in 1906.
He was a founding member of Mercy Hospital, the second African American hospital in Philadelphia. The first was the Douglass Memorial Hospital. Both hospitals later merged to become Mercy-Douglass Hospital. Minton served as Chief of the Department of Internal Medicine, Medical Director and a member of the Board of Directors.
Despite his impeccable credentials, Minton found that he and other black professionals were no less isolated from the mainstream of society. With the stirring of his imagination, others were influenced to cooperate in the great work of his life, the birth of the aforementioned Greek-letter fraternity for a selected group of graduates and professionals. Today, its active membership exceeds 5,000.
Presented through a partnership between the South Carolina Department of Education and South Carolina ETV.