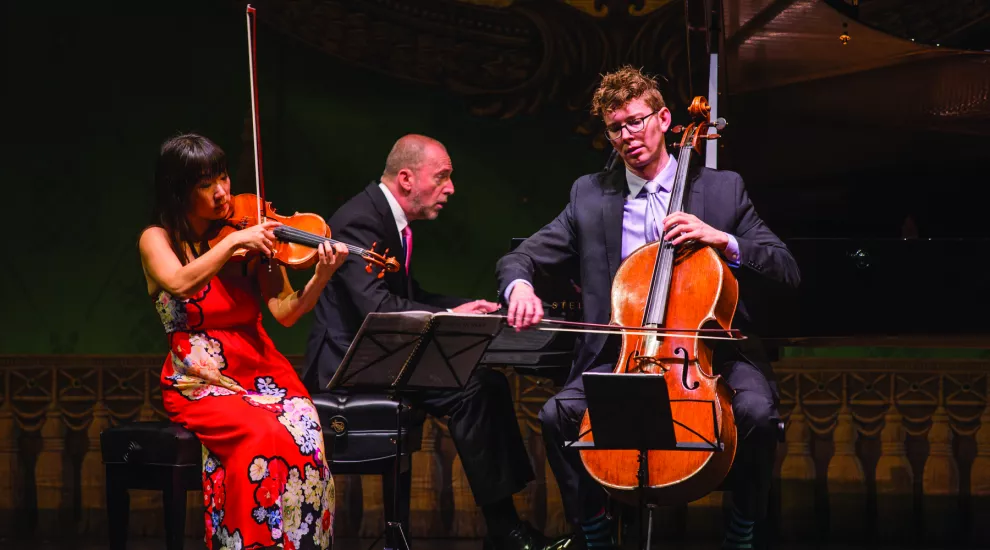 Dear Viewers and Listeners:
As spring arrives, so does the much-anticipated Spoleto Festival USA, celebrating its 42nd year in Charleston, S.C.  From May 24-June 9, the festival offers a vast array of performances including opera, theater, dance, music and visual arts. SC Public Radio's Bradley Fuller brings listeners all of the highlights during Sonatas and Soundscapes. This year's popular Chamber Music Concerts will also be broadcast, with several new performers as well as returning favorites.
SCETV's Women Vision SC comes to television this month, as state leaders gather in the ETV studios to look at women's issues today, including voting, political, business and public service topics. The special is moderated by veteran journalist Linda O'Bryon, who also produced and hosted the radio interviews of the initiative.
We celebrate the 30th anniversary broadcast of the National Memorial Day Concert 2019 this month, as co-hosts Joe Mantegna and Gary Sinise are joined by the National Symphony Orchestra under the direction of Jack Everly. And on Friday nights, Live from Lincoln Center gives viewers  a front row seat for performances by Broadway stand-outs and Tony Award-winners including Leslie Odom, Sutton Foster, and more.
As always, we value and appreciate your continued support.
Anthony Padgett
President & CEO
SCETV and SC Public Radio