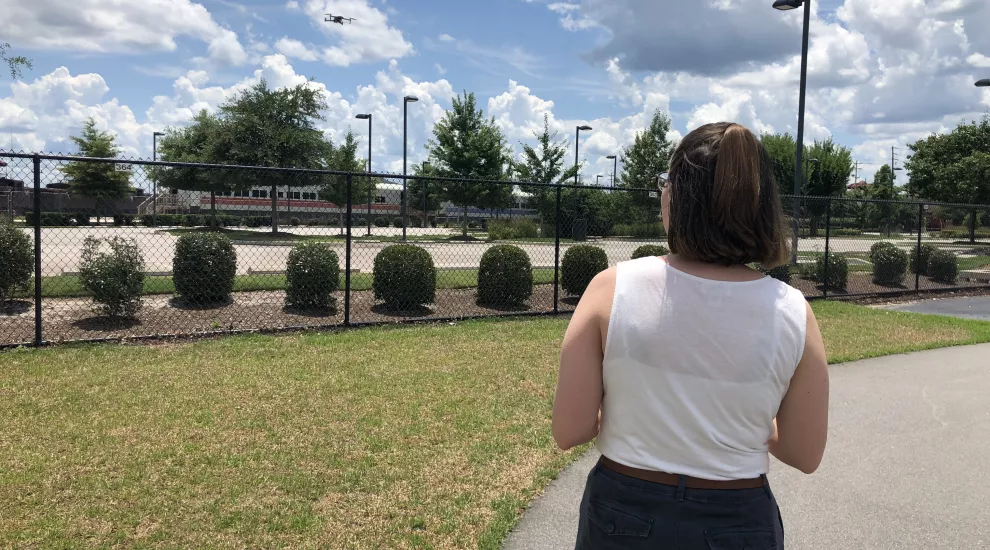 This week has been rather calm compared to the business of the last two weeks filming on location. The break from filming is good because my team and I finally had a chance to sit down and comb through the footage we got. We really needed to watch and discuss our footage in order to improve for the rest of the filming days ahead. Since we are working on two shows right now, we still have a lot of planning and filming to do. However, a week with no filming means getting to do what I do best - editing.
I'm a film major at the University of North Carolina School of the Arts where I just finished my second year. At the end of the second year, each student is placed into a specialized field of filmmaking. I was accepted into the editing and sound design concentration which means most of the time I have left in college will consist of editing and sound-related classes and projects. After a two-month break from editing, I'm still dusting off the cobwebs.
The most challenging aspect has been coming up with a distinctive style for our series. In the first episode, you establish how all the episodes will be filmed and edited, so it's pretty important. What I didn't expect is the difference between editing a short film versus editing a short series. The basic structure of a film is the beginning, middle, and end. Except, a web series doesn't necessarily work that way, especially when the episodes run five minutes. There's little time to set up the story or lead up to the most interesting moment. Instead, you have to start with the most engaging part to intrigue people and keep them watching until the end. Another obstacle is staying objective.
A big part of editing is to watch the project as if it's your first time,even though it's not. Normally, if I am editing a film, I choose not to be on set, so I won't be biased toward any particular shot or take. However, this has been the complete opposite; I have been very involved in the filming process. When you're biased, it's harder to separate what was great in the moment but may not have turned out great when edited together.
Despite the challenges, I'm excited to get the first episode right, so I can start working on the others!