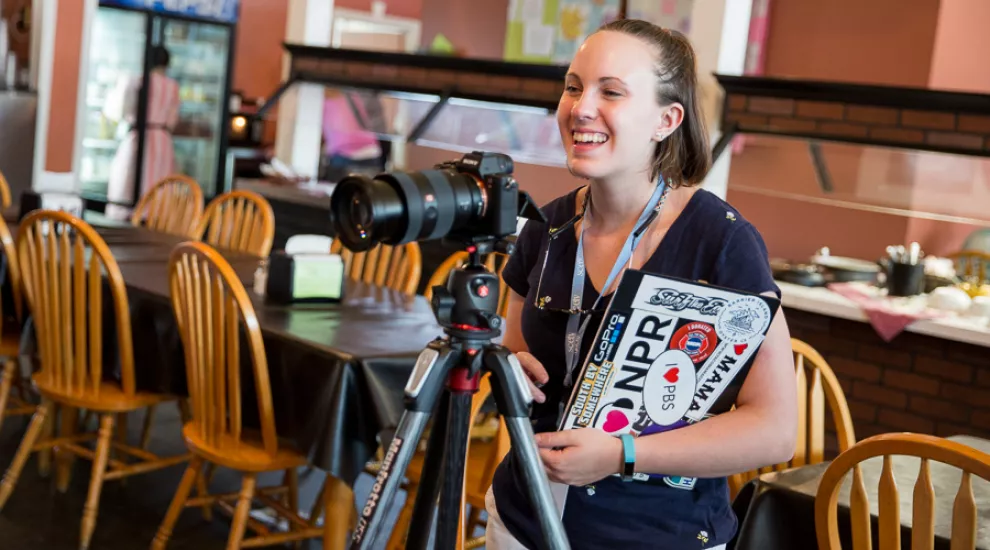 An expression that I've always heard growing up in South Carolina is "from the mountains to the sea" because South Carolina is unique for its coast and mountains wrapped into one state. While we have a series in the works promoting beautiful spots around S.C., the one we're diving into encompasses the South's unique cuisine. From the pimento cheese to the sweet potato casserole, eating across the state is certainly a perk of creating a series centered on food.
Week 3 and 4 has brought all of the preparation to fruition. I've gotten to plan our daily schedules as we travel around the state to small towns with big flavors. We're not only getting to see and experience the food but also the culture by visiting iconic spots in each town. Not to mention finally getting to meet the people we've been calling back and forth. 
While it's satisfying to record what we've spent hours researching and setting up, it's even more satisfying to have the freedom to alter the plan on the spot. As an artist, that moment of recognizing an unforeseen gem is worth more than sticking exactly to the agenda. What we film on the fly could end up being even better than anything we could have planned, which is often the case. Yesterday we found ourselves capturing a historic hotel that has crumbled over the years. We saw it while in town and went for it. That's an example of a cool experience we would have otherwise missed by following the plan. These experiences are heightened by being able to film and conduct interviews just like anyone else at SCETV.
Being so involved in two web series is rewarding in itself, but especially when you know the overall theme is pertinent and effective, not only within your community but nation. What a joy it is to help create work you believe in. This is what truly makes the hot days and long car rides worth it.