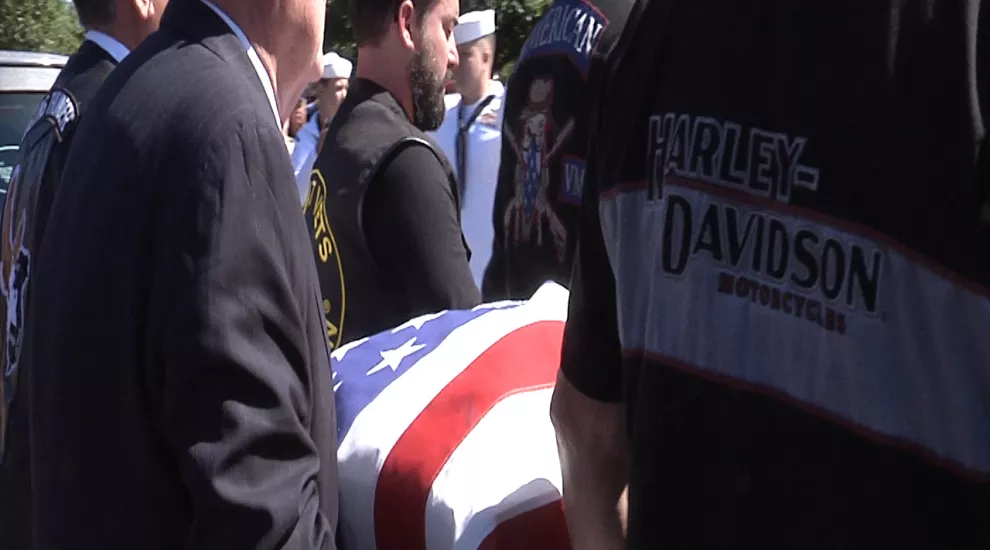 One month in, and this has been the craziest and wildest week, by far. Last week, I wrote about how I was nervously preparing for my first real story of the summer - covering an unclaimed veteran funeral at Fort Jackson. After some early technical worries, the piece went off without a hitch, I'm proud to say! I had no idea what to expect going in, content-wise, how long the service would last, etc. While I was worried, at first, about inserting myself too much into this very solemn occasion, I quickly realized that I'm just doing my job as photographer and reporter, just like the other reporters there. Thankfully, I got enough footage for my piece and our producer, Aimee, loved the piece when I showed it to her a few days later. It took a little while to finish the piece because both of my bosses were out and I was missing the laptop that I edit on. However, now the piece is almost ready to be published on ETV's website.
That piece would have been up already, but the real crazy drama of the week unfolded on Wednesday and rightfully pushed my story to the back burner for a couple days. After initially planning to live-stream the South Carolina Democratic Convention this weekend, all credentialed media were sent an email saying MSNBC had exclusive rights, which really made us rethink our strategy and led us to the decision to live-stream Rep. Jim Clyburn's Fish Fry on Friday instead. The MSNBC exclusive rights story went national Wednesday morning and suddenly things got hectic around the office. Other outlets were asking us for comment, and there was a lot of confusion and misinformation throughout the day, but in the end, the party relented and gave ETV access to stream the convention. It was surreal to observe this as it was all happening and to watch the developments. It was quite a learning experience for me, with newfound first-hand knowledge and experience of situations dealing with potential conflict of interests and First Amendment rights.
Be sure to look for for ETV's live coverage of the fish fry and the state convention on Facebook and YouTube. I can't wait to wade deeper into this state's politics this weekend, interviewing convention attendees and capturing the likely chaotic environment with a whopping 22 presidential candidates in town. I'm not sure how next week could possibly top this week, but that's for another blog post!