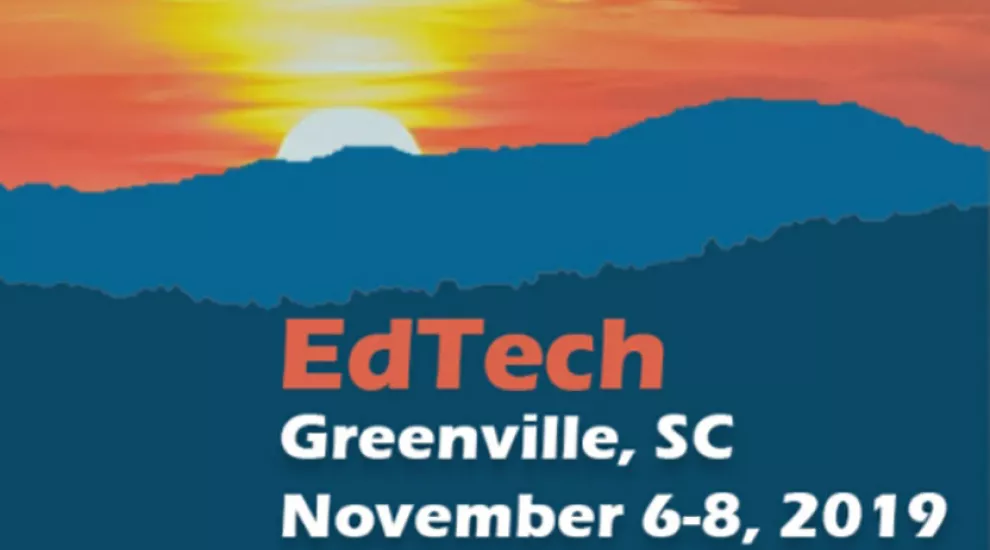 Awards Deadline is Friday
Each year two amazing state-wide award programs are recognized at the EdTech conference, and we need your help! If you know a deserving program or individual that fits the award criteria, we invite you to submit a nomination today. The Technology Innovative Programs (TIPs) is an award for technology impact in a local school or district. The Making IT Happen (MIH) is an award of recognition that highlights the dramatic role that individuals in South Carolina are having on the learning process in our schools. Click here for more information and to apply for these awards. The deadline to apply for both awards has been extended to September 20, 2019.
 
Hotel Block Deadline is Approaching
The Hilton Greenville is our host hotel this year. The Hilton is located just minutes from the Greenville Convention Center and downtown Greenville. This property offers free parking and internet, shuttle to downtown Greenville, indoor pool, and fitness center. The special EdTech group rate of $164 is only available through October 5 so hurry and make your reservation today. Click here for more information.
 
New at EdTech, Part 1
This year EdTech is offering exciting new featured events for our attendees. We hope these additional learning opportunities will offer attendees a more enriched experience at EdTech. Each week we will feature one of these new events. First up is our Assistive Technology (AT) MEGAShare.
The AT MEGAShare event is an opportunity for EdTech attendees to participate in a live walkthrough "safari" that will deliver a showcase of interactive, hands-on AT featured by various exhibitors. Attendees will go wild for this AT petting zoo experience! Each 45-minute time slot features 3-4 different vendors, all located in Booth 533. Attendees will have the opportunity to see product demonstrations and ask specific questions to the vendors. Visit our website for the participating vendors and times.
 
Be sure to visit the conference website and our Facebook and Twitter pages for updates and the latest conference news.
 
We hope to see you at EdTech this year!