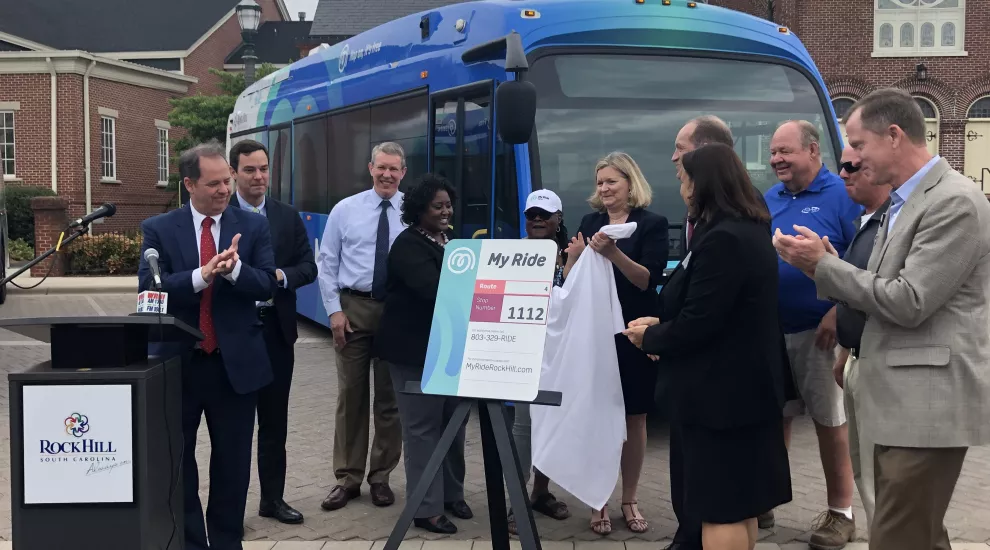 Week four definitley picked up. Not only was I tasked with finishing the Made Here story I started working on, but I also worked on a smaller piece about My Ride, Rock Hill, which is Rock Hill's new all-eclectric public transit system. 
Most of the week has been spent editing, exporting, and sending my Made Here story to my supervisor for review and notes. Once I was able to work out one kink in the story, another one would arise, such as having a lot of blurred shots, not enough cutaway shots, and trying to create seamless transitions between audio bites. 
I was able to learn a lot about the process, such as creating a longer list of questions to supplement not having a reporter track, being careful not to mix up the focus and zoom, and remembering to grab a variety of shots and not to only focus on the manufacturing process.
The latter part of the week was spent working on a piece about My Ride in Rock Hill. Not only will My Ride be Rock Hill's first free public transit system, but it will also be the first public transit system to begin as entirely electric. 
Following the My Ride press conference Thursday morning, I was able to easily sit down and write out a story, based on the way we were taught in class. However, I quickly realized that following the formula I learned in class created a very dull story. 
It was a bit of a challenge to figure out how to make a story about buses interesting. While they are promising and very intriguing, it is hard to see how they will work because they have not started running yet. 
This week was filled with challenges, but luckily, with help, I was able to overcome them all and learn what better to do next week when the cycle starts all over.