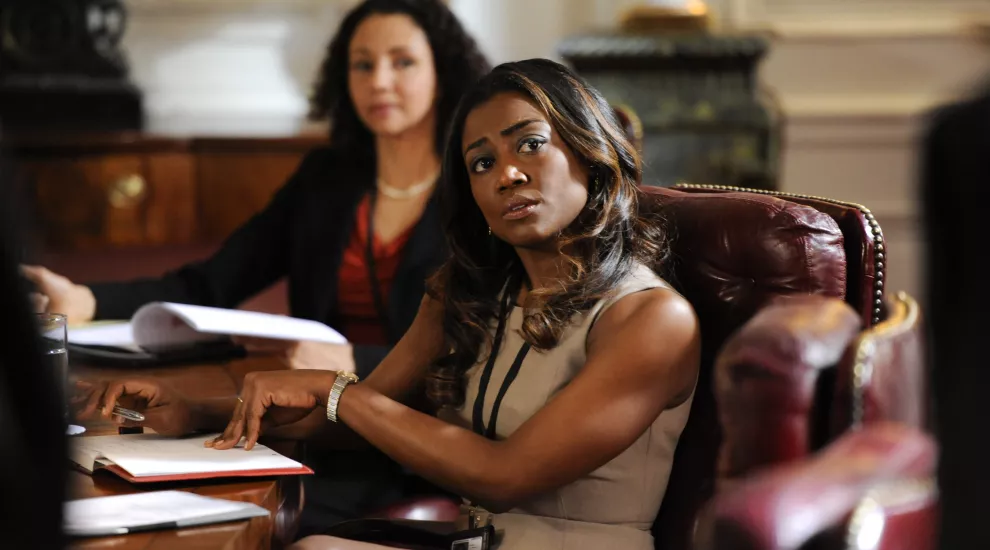 "I want it all" was what I was saying to the dozens of people I was emailing last week for information about a certain actress. I spent a lot of time sending emails to people about Patina Miller, the S.C. African American History Calendar July Honoree. Since I am in charge of the video for this month, I have to find all of the materials and potential interviews for the video. I have found that when it comes to celebrities this is no easy task. It requires reaching out to a lot of different people to try and find any pictures or video clips you can get permission to use. I would say that this whole experience has definitely been an opportunity for me to learn all about what it takes to put something like this together.  
The process of trying to collect material for the Patina Miller video has definitely been challenging and requires a lot of patience, but it has also been rewarding. Last week, I sent A LOT of emails, but I only heard back from a handful of people. This was pretty frustrating, yet nothing could beat that feeling of satisfaction when I actually did get a response. (I realize that sending emails doesn't sound that exciting, but it was for me because I felt so professional.)
I also spent a lot of time last week working on a video for Palmetto Scene about a champion drag racer from Greenville named Pete Hill. It has been a lot of fun because I am used to putting together packages that are less than two minutes, but for this piece I have between seven and eight minutes to work with. I love that I have more time to tell this story because it is actually really interesting, but I think my favorite part about it is that I have more opportunity to be creative with the video. 
Fortunately, all of this means I have been very busy, which means I am going to have a lot of exciting work to share in the near future.