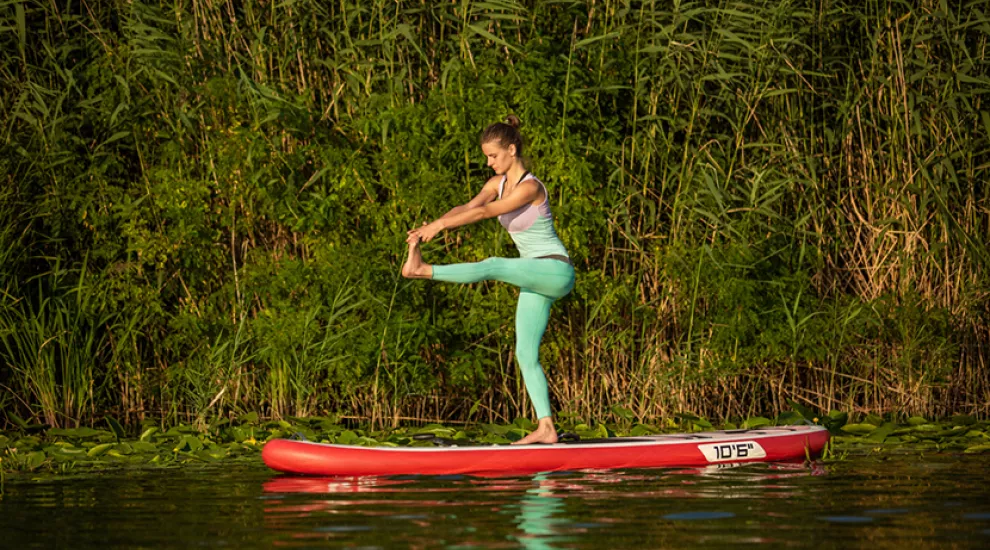 Are you geared up to advance your career this summer? Or maybe just put a shine on your skills before starting again in the fall?
Either way, take a look at the flexible options from PBS TeacherLine. They include free, 'mini' self-paced courses (including two new ones!) and several graduate credit courses, including a few that offer R2S credit. And don't worry, you'll have plenty of time to work on your SUP moves! 
Free Self-Paced Courses
Take one of these 'mini' courses anytime! Polish your skills and get inspired with these fast and focused courses offering videos, interactive labs, and self-assessments. 
[New] Using Shared Reading to Teach and Engage All Readers
[New] Thinking and Making with Media in PreK-2 Classrooms
Integrating Technology into Project Based Learning
K-2 Science Tips: Energy & Motion
Formative Assessment in Practice: Secondary Classrooms
Fostering Mathematical Reasoning Skills (Grades K-2)
Facilitator-led Courses for Credit
These 6-week online courses offer the best of both worlds – a flexible schedule for participation plus a guiding, supportive facilitator to keep you on track! Credits offered include renewal, graduate and Read to Succeed (R2S).
Summer course start dates are June 12 and July 17, 2019.
Sample facilitated courses offered:
A Curiosity-Driven Approach to Teaching K-2 Science
An Introduction to Underlying Principles and Research for Effective Literacy Instruction
Differentiating Math Lessons for a Range of Learners
Fundamentals of Virtual K-12 Teaching
Teaching with Primary Sources from the Library of Congress
Graphic Organizers for 21st Century Learning
Teaching Lifelong Reading Habits
Learner Testimonials:
"As a mother of two young children, TeacherLine courses [RDLA152, RDLA257] provided me an opportunity to grow and learn as an educator on a flexible schedule. I thoroughly enjoyed everything I learned from the course facilitators and other educators. As we know, collaboration is key!"  Jessica W., Horry County Schools
"I give my whole hearted support to PBS TeacherLine. The excellent course content was only surpassed by the  high quality of the professors." Charles B. Hopkins, SC Educator [MATH512, MATH517 & 2 others]
"I took [RDLA192, RDLA267] because they would fit into my Masters +30. I could do the work at 11 PM or 11 AM, it didn't matter. The teachers were knowledgeable and my classmates all participated." N. Swygert, Lexington I Educator
"I loved the discussion forum. It was very encouraging. I'm not currently teaching, but networking with teachers across the nation made me want to return to teaching! The facilitator was EXCELLENT and extremely prompt with her feedback!"  Julie McLaughlin, SC [TECH145]
Expertly facilitated by instructors with years of experience and deep content knowledge, PBS TeacherLine courses are the perfect way to build your skills, enhance your knowledge and grow in your career - while enjoying summer!
Questions? View our FAQs or call ETV at 800-277-0829.