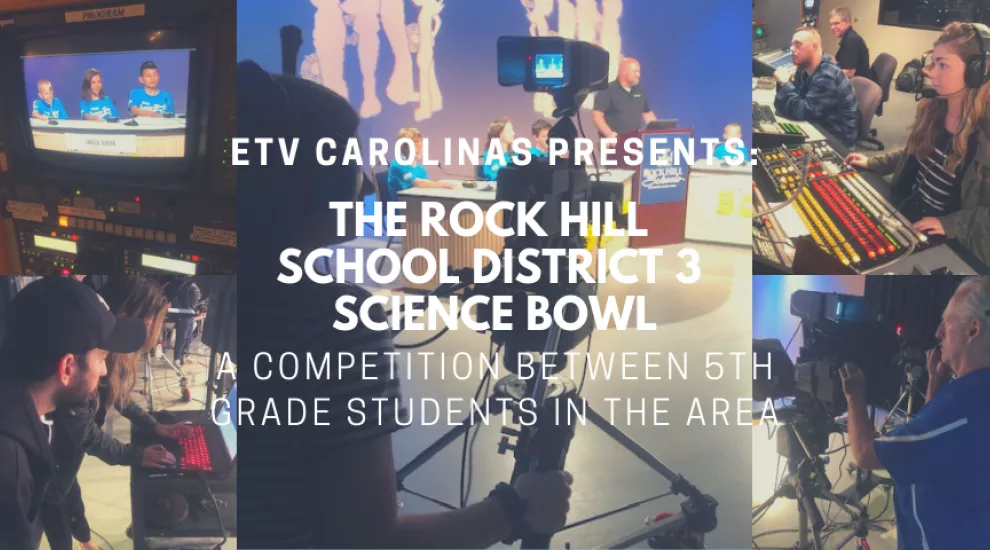 Chatter can be heard throughout the hallways of ETV Carolinas as 5th-grade students excitedly make their way into the studio. They rush to their seats, surrounded by three studio cameras and studio lights shining down on their faces. This isn't a scene they're used to, but they don't let that make them nervous. After studying and preparing for the quiz show for weeks, the students smile eagerly at the camera, anxiously awaiting their TV debut.
The Science Bowl is an annual event in which the smartest 5th-graders from each Rock Hill elementary school compete in a Jeopardy-style quiz show. At the end of the four-day-long tournament, one school is named the Elementary Science Bowl champion. 
The Rock Hill School District 3 Elementary School Science Bowl will air on Comporium Channel 114, the Community Access Channel, starting in May.