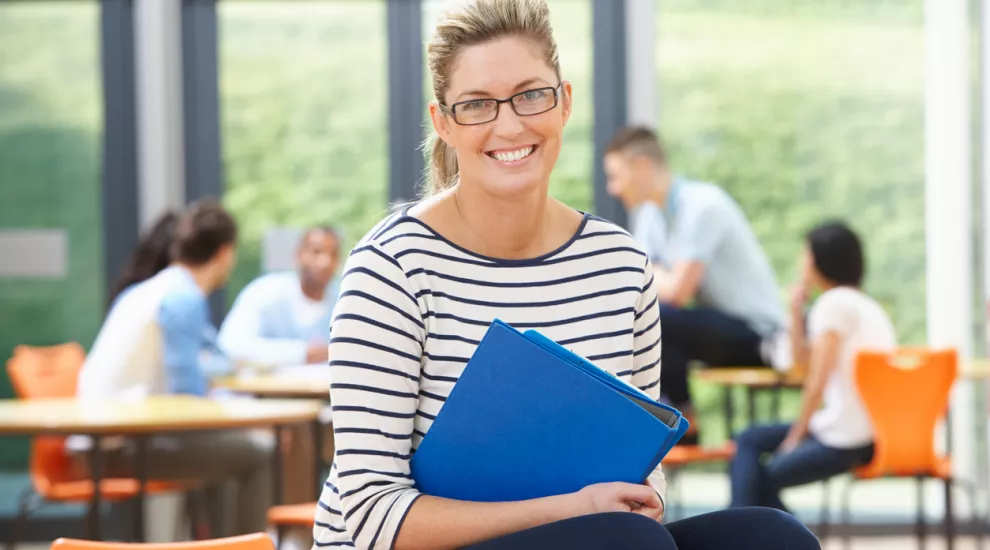 Are you on track to renew your teaching certificate or advance it with a +30 credential? 
Move things along this spring by earning 3 graduate credits with a PBS TeacherLine course!
TeacherLine offers several 45 instructional-hour courses and these courses can be used to earn 60 renewal credits, or for an additional fee, 3 graduate credits.
Choose from 9 courses offered to begin April 17 or May 15, 2019.
These 6-week courses offer active guidance, authentic tasks, engaging peer discussions, and a flexible timetable.
Sample spring courses to earn 60 renewal credits or 3 graduate credits:
INST342 - Teaching with Primary Sources from the Library of Congress
MATH517 - Guiding Student Learning through Accomplished Mathematics Instruction
MATH522 - Teaching Math (Grades K-2)
SCIE607 - Accomplished Science Teaching: Letting Science Lead
RDLA152 - An Introduction to Underlying Principles and Research for Effective Literacy Instruction
RDLA272 - Vocabulary as a Foundation for Learning
Other courses are offered too; view them all.
* Note that graduate credit fees are not paid at the time of enrollment; graduate credit registration and payment does not happen until AFTER the course begins. You can view the higher-ed partners and their prices now, though, on our Credit page. 
"I took [RDLA192 & RDLA267] because they would fit into my Masters +30. I thought the classes were amazingly affordable and I didn't have to attend face to face classes. I could do the work at 11 PM or 11 AM, it didn't matter. The teachers were knowledgeable and my classmates all participated. The teachers were also accommodating when the hurricane came through and we lost power for a short amount of time. I have recommended PBS TeacherLine to others since then." 
- N. Swygert, Lexington I Educator

For more information, please read our FAQs or call 1-800-277-0829.