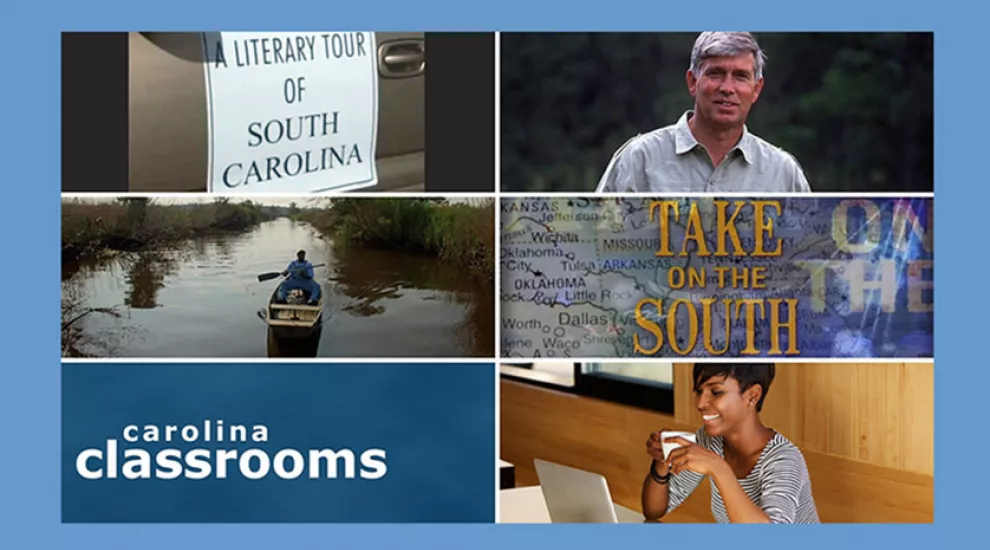 ETV Teacher Recertification offers courses in ELA, science, social studies, the arts, career education, natural history and more … to meet your SC teaching license renewal needs.
Each course earns 20 renewal credits (NO graduate credit). Courses approved by SC Department of Education, facilitated online and self-paced. Cost $75 each. Work anytime from anywhere!
FALL session registration: Sept. 3 – Oct. 21
FALL session course dates: Oct. 7 – Dec. 3 (courses open Oct. 7 for work to begin; complete by Dec. 3)
If you want to …
experience learning with renowned Naturalist Rudy Mancke or history expert Dr. Walter Edgar
glean new ideas for all grade levels on teaching writing or using storytelling in the classroom
learn about the history and natural history of our Lowcountry around Hobcaw Barony
find out more about career education in our state
be inspired by some of our finest SC educators
… then these courses are for you!
Making Connections with Natural History Featuring Rudy Mancke, Series I and Series II
Environmental Awareness and Conservation in SC & Beyond, Part 1
Take on the South with Dr. Walter Edgar
SC Chronicles: I, II, III, IV, V, VI, VII (from early SC history into the 20th century with Dr. Edgar) 
A Literary Tour of SC, Series I, II, III (SC-connected authors walk through writing process)
Connecting with Literacy Through Storytelling
Between the Waters: History Across the Curriculum at Hobcaw Barony, Series I and Series II
The Arts and Career Connections, Series I
Career Education for Student Success, Series I
SC Teachers on Teaching, Series I and Series II
Teaching and Learning in Carolina Classrooms, Series I and Series II (with recent SC TOTYs)
    + MORE … see all offerings at site and then register!
Find course descriptions, then REGISTER beginning Sept. 3:
http://www.scetv.org/teacher-recertification
Questions? ETV Learn Online toll free 1-888-761-8132/1-800-277-3245 or local 803-737-9915/737-3245