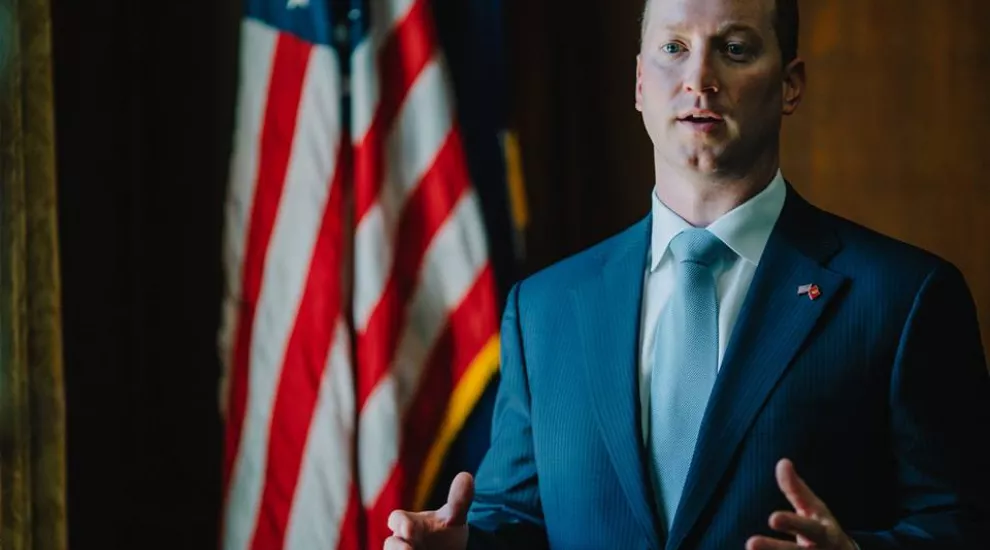 Republican gubernatorial candidate John Warren continued to campaign into the weekend ahead of the runoff vote on Tuesday. His campaign trail included stops in Beaufort and Greenville counties, among others. According to the WYFF News 4 investigative team, some of these might be strategic stops meant to maximize potential swing votes. He received endorsements from former challengers  Catherine Templeton and Lt. Governor Kevin Bryant earlier this month, but he needs to sway their supporters and make up more than 50,0000 votes in order to earn a spot on the Republican ticket before the general election in November. Warren lost Beaufort County to Catherine Templeton by 33 percent in the primary but has already made two visits there.
Warren has also made stops in Greenville, one of the two counties he won in the primary. However, over 9,000 votes here were directed toward candidates no longer in the running. In Greenville, he received support from Phil Robertson, a star on the popular reality TV show "Duck Dynasty." According to Greenville News, Robertson took the stage for about 15 minutes during a rally on Thursday, commending Warren's campaign promise of ending corruption in the state. He quoted scripture and emphasized Warren's status as a Marine.
In a press release Thursday, Warren announced that he also received the endorsement of the S.C. Club for Growth Action, a political branch of S.C. Club for Growth. The S.C. Club for Growth is a nonprofit social welfare organization dedicated to promoting economic prosperity in the state.
Vice President Mike Pence visited Coastal Carolina University Saturday night to campaign for Warren's challenger, incumbent Gov. Henry McMaster. President Donald Trump will arrive in South Carolina Monday to also campaign for McMaster, who he says was one of his earliest supporters during the presidential race.
Warren plans to make stops in Simpsonville, Daniel Island, Rock Hill, West Columbia and Hilton Head on Monday.