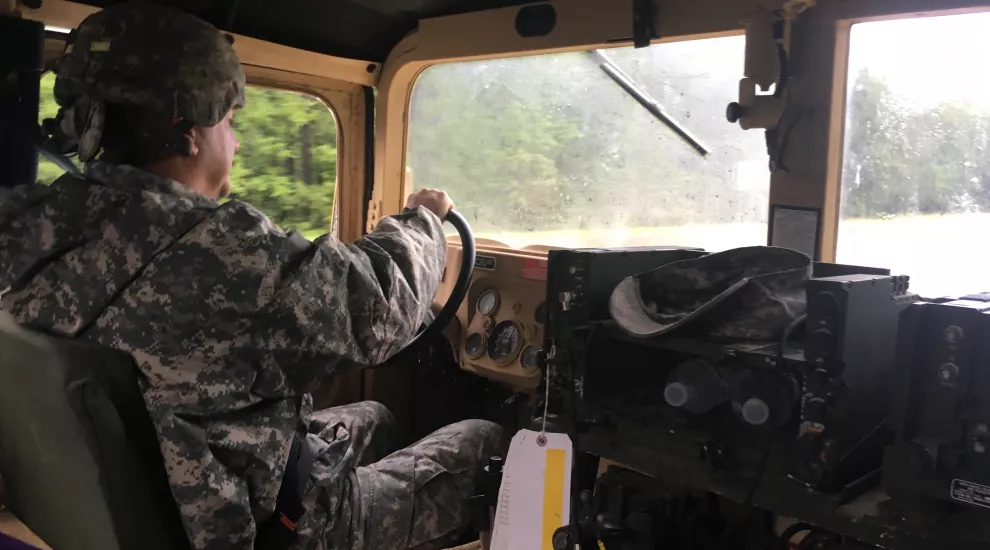 COLUMBIA, S.C. – The South Carolina Emergency Response Team continues to track Tropical Depression Florence and remains fully dedicated to preparing for the storm's potential impact on South Carolina. Forecasters say that Florence is currently a Tropical Depression with the capacity to bring record amounts of rain resulting in flooding conditions in portions of South Carolina. People should avoid flooded roads and washed-out bridges and roadways. Never try to move or drive around barricades. Follow directions issued by local public safety officials. The State Emergency Operations Center is fully operational, staffed by emergency personnel from various state agencies and emergency organizations. The SEOC will be operational 24 hours a day until further notice.
As of 8:00 A.M. Sunday, the Response Team has reported:
There were 63 shelters open with approximately 4,000 people in shelters.
Some 61,000 power outages in the state.
Highest rainfall total so far is 13.3 inches in Marion County; totals are expected to go higher as rainfall continues in much of the state.
There have been four confirmed storm-related fatalities; one in Union County, one in Georgetown County and two in Horry County.
Interstate 95 is closed between Mile Marker 181 and 190 in Dillon County.
Local road closures reported in Darlington, Dillon, Georgetown and Horry counties.
Utility and debris cleanup crews are staged.
High water vehicles are staged and being used for rescue duty.
State law enforcement officers are on duty to assist local authorities.
The FEMA Incident Management Assistance Team is on site. 
 Anyone interested in volunteering can go to volunteersc.org to register.
The Public Information Phone System has answered over 10,000 calls, many of the calls today concern issues around flooding, road conditions and re-entry. Citizens can call 1-866-246-0133 for emergency information. 
27 dams in areas affected by the storm are being monitored.
As the path of Tropical Depression Florence continues through South Carolina, residents should continue to monitor local media and official, verified social media accounts from public safety agencies for the latest information on the South Carolina Emergency Management Division's website at scemd.org.