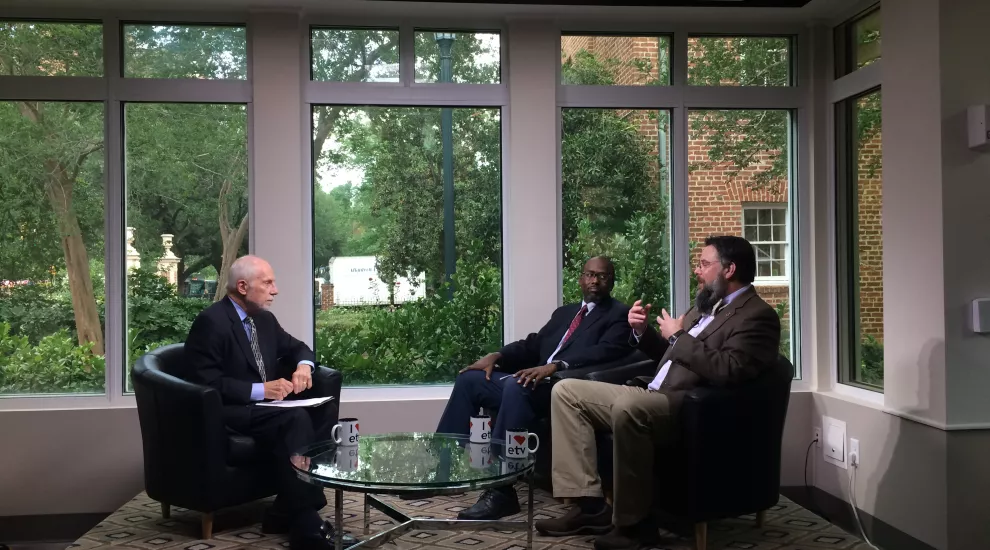 This week has been one of my most exciting yet. I continued my election research and compiled spreadsheets in preparation of the primary results. I wrote an election day "how-to" that hopefully cleared up some of the ambiguity surrounding the voting process. 
I also copyedited and organized the Republican debate transcript from the University of South Carolina, the final installment from the original four debates. ETV will host another debate for Republican runoff gubernatorial candidates Gov. Henry McMaster and John Warren on June 20 at the Newberry Opera House. Next week, I will travel with Aimee Crouch to scout out the venue. 
Wednesday morning, I got to work on editing and updating the unofficial election results for ETV online. At this point, the results were still coming in, so I updated the information again later in the afternoon. 
I was very excited to have an active role during the taping of This Week in South Carolina on Wednesday. I had my own headset and received instructions from the production studio, as I cued the host of the program, Charles Bierbauer. Although this is a relatively small assignment, I was nervous and excited to contribute something to the process. 
On Thursday, I wrote an online brief about Catherine Templeton and Lt. Kevin Bryant's endorsement of John Warren for governor. This was pretty significant breaking news, and it was interesting to cover it, considering what I've been working on for the past three weeks.
Throughout the week, I brainstormed and drafted possible pitches for a Palmetto Scene story. The idea of traveling somewhere with a camera crew, interviewing locals, and creating a package sounds amazing, and I hope to dedicate more time to Palmetto Scene once election season quiets down. 
I am still surprised by how much I have learned during my time at ETV. Being backstage at the debates has provided insight as to how live TV is broadcasted, produced, and edited. Additionally, I have learned so much about how elections work. In high school, I used to volunteer at a local polling precinct on election days. It has been really interesting to connect my experience covering politics at ETV to my previous hands-on experience. I can't wait for the debate next week!