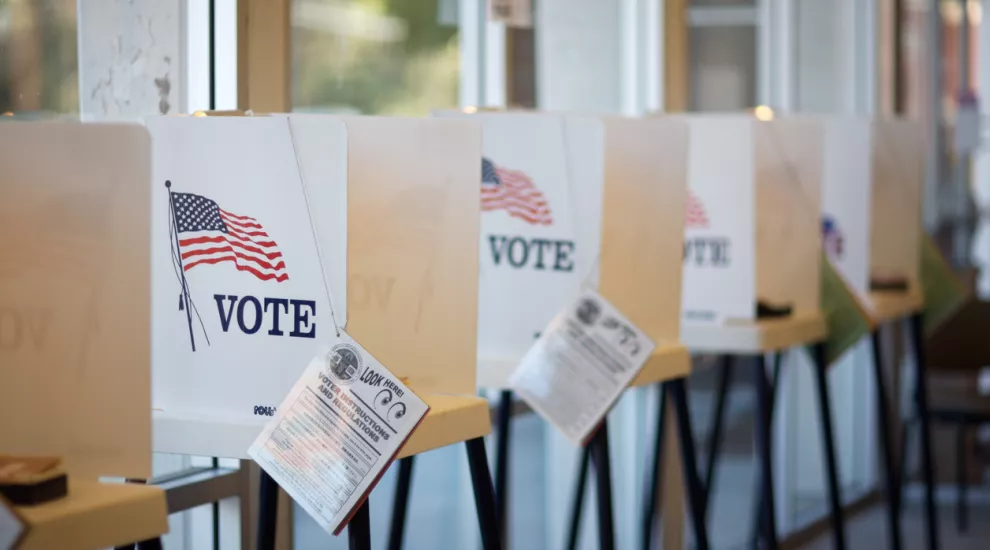 The South Carolina primary elections are over, and there will be a runoff election for some candidates on June 26. Here's what you need to know.
Not everyone is eligible to vote in the runoff. The runoff is a continuation of the primary vote. If you voted in the primary, you may only vote in the runoff of the same party you originally chose. For example, if you voted in the Republican primary on June 20, you may only vote in the Republican runoff. Check your sample ballots to see if you have any candidates to vote on. If you did not vote in the primary, you may vote in either party's runoff.
If a single candidate did not receive more than 50% of the overall vote in the primary, the two candidates with the highest percentages will compete in the runoff election. The candidate that receives the most votes wins the runoff.
Vote at your regular precinct. The polls will be open from 7 a.m. to 7 p.m.
Here is a list of candidates participating in the runoffs.
Democratic Primary
U.S. House of Representatives District 2
Sean Carrigan
Annabelle Robertson
U.S. House of Representatives District 4
Brandon P Brown
Doris Lee Turner
U.S. House of Representatives District 7
Mal Hyman
Robert Williams
State House of Representatives District 77
Kambrell Garvin
Joe McEachern
Chester County Council District 2
Dillon County Council District 7
Stevie Grice
Corey Jackson
Marion County Council District 3
Marlboro County Council District 7
Steve Blackmon
R Chris Brown
Republican Primary
Governor
Henry McMaster
John Warren
Attorney General
U.S. House of Representatives District 4
Lee Bright
William Timmons
State House of Representatives District 5
State House of Representatives District 87
Paula Rawl Calhoon
Todd Carnes
State House of Representatives District 110
William S Cogswell Jr
Russell Guerard
Beaufort County Council District 9
Florence County Auditor
Debra G Dennis
Betty B Dowling
Kershaw County Sheriff
Kershaw County Council District 5
David Snodgrass
Brant Tomlinson
Laurens County Council District 1
Susan K Thackston
Kemp Younts