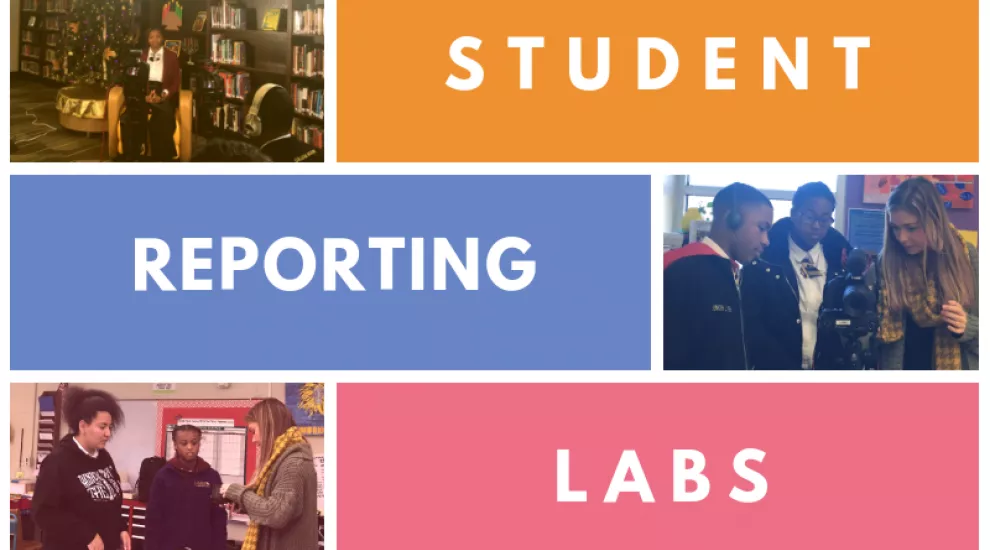 Journalism students from Legacy Early College High School in Greenville, South Carolina, are on their way to accomplishing big things. It has been ETV Carolinas pleasure to mentor these students for another year through the PBS NewsHour Student Reporting Labs program, which connects middle and high school students to local PBS stations and news professionals in their community to produce original, student-generated video reports. PBS NewsHour Student Reporting Labs are located all around the country, and four are located in the Carolinas.
At the beginning of the semester, these students learned the basics of using DSLR cameras to record video and Tascams to record audio. By their second mentor visit, the students came prepared with many of their own questions because of their genuine curiosity about television production and their desire to learn and grow. In preparation for a video shoot they had coming up, they received a presentation about multicamera interviews and the steps involved to make that task as easy as possible.
With the new year will come new successes, and we are excited to see what they are!
To learn more about Legacy Early College High School's lab and to watch their videos, click here.