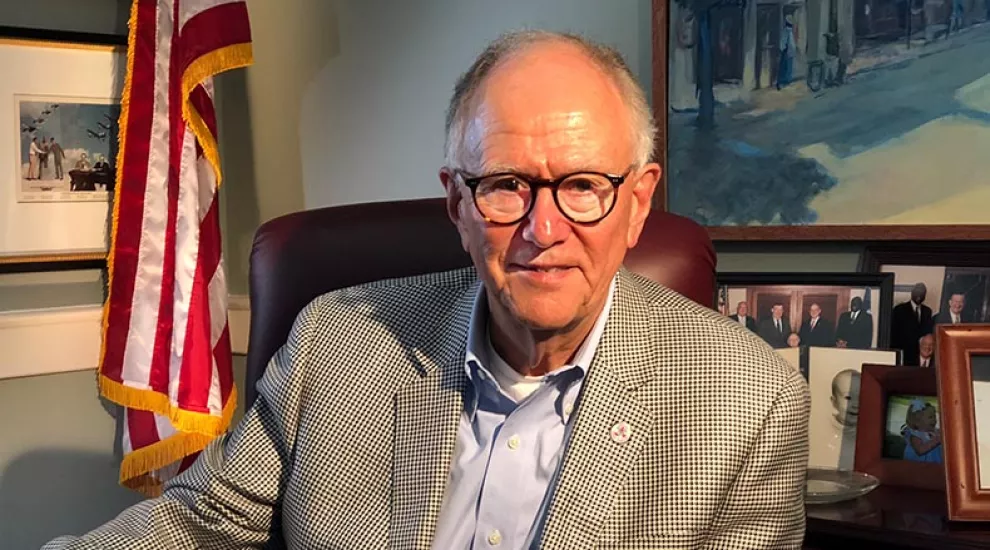 Anyone who has lived in Sumter or visited can probably remember seeing the iconic watchtower of the Sumter Opera House, which stands over the rest of the downtown area. ETV Sumter interviewed Mayor McElveen last week on this prominent point. As a Sumter native, Mayor McElveen witnessed many changes to the Sumter Opera House over the years. In fact, in the 1980s, Mayor McElveen was on City Council and was very influential in getting the renovations done to make it the beautiful performance venue that it is today. The $10 million in renovations were also needed to allow the City offices more space, and they are now located on the 4th floor of the Sumter Opera House building.
McElveen states his views on the importance of preserving the Sumter Opera House, "We're proud of our history here in Sumter and the Opera House is a big part of that. It's been a major point of assembly and today it's a point of pride for entertainment and the beauty of it. You need to preserve your history."
His fondest memories as a child were going to the Sumter Opera House when it was a movie theatre. He adds that it was the most popular to go to at the time, compared to the other three theatres in Sumter.
Today, the Sumter Opera House not only hosts live music and performances but serves the community economically, culturally, and educationally. The Y.E.S. Program allows 5,000 Sumter public school students to see live entertainment in the Opera House at no cost to the school district or the students.
The mayor also expresses his pride in ETV's presence in Sumter and the success of the live show Making it Grow. He is looking forward to celebrating the 25th anniversary of Making it Grow and ETV's 60th anniversary at the Opera House on October 23.
Mayor McElveen emphasizes the importance of a community sharing a historical venue like the Sumter Opera House when he says, "There are lots of parts of our history that can divide us, and there are lots of parts of our history that can bring us together." In venues like the Sumter Opera House, we can find those things that bring us together.