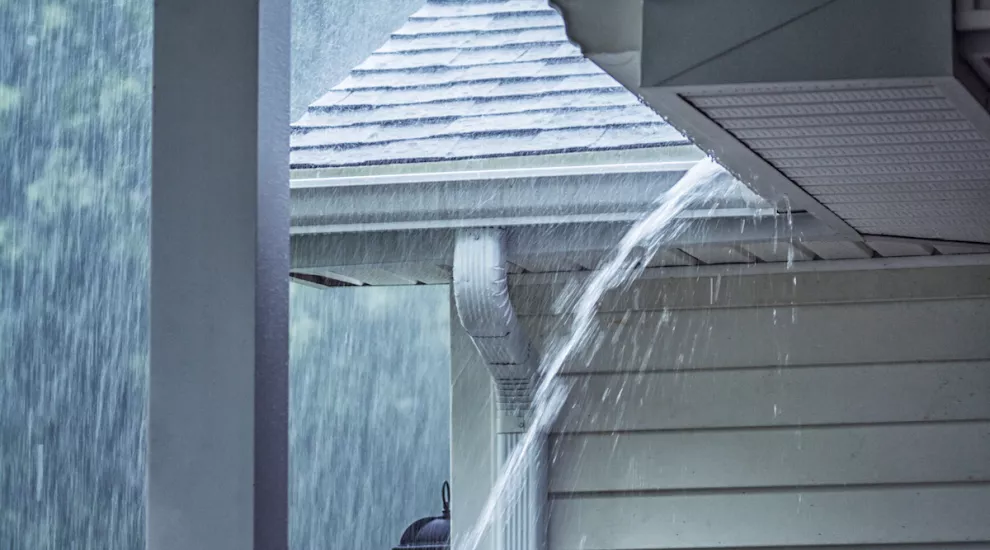 COLUMBIA, S.C. (Sunday, September 16, 2018) – Residents affected by Tropical Depression Florence should continue monitoring local news sources and verified, official social media feeds for the most up-to-date information about communities and what to do when returning home. 
Returning Home
At the request of local officials, Governor Henry McMaster has lifted all evacuation orders for all zones along the South Carolina coast. Residents should remember the effects of Tropical Depression Florence will continue for days, if not weeks. 
Local public safety officials manage the entry to previously evacuated communities. Residents should follow the directions provided by county and local governments to safely return to their homes. 
Traffic/Road Conditions upon Re-Entry
Returning residents should prepare for extended travel times and congestion. For real-time traffic information, visit 511sc.org. 
Avoid downed and sagging power lines.
Report them immediately to the power company, local police or fire department. 
Be alert for driving restrictions.
Avoid flooded roads and washed-out bridges and roadways.
Do not move or drive around barricades.
Follow directions provided by public safety officials. 
Enter your home with caution.
Open windows and doors to ventilate and dry your home. 
Check refrigerated foods and spoilage.
Use the telephone only for emergency calls. 
Beware of snakes, insects and other animals driven to higher ground by floodwater.
Do not use candles or open flames indoors. Use a flashlight to inspect for damage. 
Inspect the utilities in your home. 
Check for gas leaks. If you smell gas or hear a blowing or hissing noise, open a window and leave immediately. Turn off the gas at the outside main valve if you can. Call your gas company from a neighbor's home. 
Look for electrical system damage. Turn off the electricity at the main fuse box or circuit breaker. 
Check for sewage and water line damage. If you suspect sewage lines are damaged, call a plumber. If water pipes are damaged, contact the water company and avoid water from the tap.
Flooding
State and local officials are closely monitoring rivers in the Pee Dee and other areas of the state. With record amounts of rainfall, residents should be aware that flash flood conditions exist. People should avoid washed out bridges and roads. Do not move or drive around barricades. Follow directions issued by local public safety officials. 
Goods & Price Gouging 
Residents can expect some difficulties finding basic supplies upon re-entry. It's not that these goods aren't available, but it's difficult to transport them to stores. If you suspect price-gouging, report all instances to the South Carolina Attorney General's office. Visit http://www.scag.gov for more information.
Sightseeing in Storm-Damaged Areas
People should not travel to storm-damaged areas for the purposes of sightseeing. The S.C. Department of Natural Resources officers will be conducting river sweeps to make sure no one is on flooded waterways.
Power Outages & Generators
There are currently more than 61,000 people without power across the state. Power crews are assessing and responding to electrical damages as they can safely travel to sites. For questions regarding power, please contact your local power provider.
Do not operate generators out of garages as that increases the chances of carbon monoxide poisoning.  
Boil Water Advisories
For information on boil water advisories, visit the South Carolina Department of Health and Environmental Control's (DHEC) website, scdhec.gov. 
Private well assistance
The S.C. Dept. of Health and Environmental Control is waiving testing fee for private wells. Residents with questions about private wells should call 803-898-4312.
Ways to Volunteer and Donate
Please see the information below to volunteer or donate in support of Hurricane Matthew recovery efforts.  For additional information, please call 1-888-585-9643.
Volunteer Services
South Carolina greatly appreciates all offers to help in the aftermath of Hurricane Florence with clean-up and recovery efforts.  We are still assessing damage and will know more about our volunteer needs as we move forward.  First, think about volunteering within your own networks. If you are a member of a church or civic group, find out if plans are being made to respond to relief efforts. If you are not affiliated with a group, please register at VolunteerSC.org. Volunteer opportunities will be added as officials move in after the storm to assess the damage and registering will allow us to best match volunteers with the appropriate opportunities.  Please keep in mind that many volunteer opportunities require specialized training, and we want to ensure all volunteers are safe as we begin recovery operations. SCEMD's website has a list of volunteer organizations at scemd.org.
Donations 
We are still assessing damage and will know more about our needs as we move forward. Because donations of products for disaster relief require transportation, warehousing, and distribution, the most effective offer is a monetary donation through the One SC fund. This fund is used to support nonprofit organizations providing relief and recovery assistance to disaster victims and will allow us to direct those funds to charitable organizations assisting South Carolina victims. These organizations will use your donation to purchase - locally if possible - the exact items needed to meet the needs of the victims.We also encourage you to donate locally to food pantries, faith-based organizations, and other non-profits.  
Clothing
We are not directly accepting used clothing items. However, we are requesting that any in-state clothing donations be taken to a charitable organization within your community. These organizations already have the resources to make the best use of clothing donations. 
Food
We are requesting that South Carolina citizens take collected food items to local food banks or other charitable organizations. These local food banks and organizations work with us and will distribute food to the victims in South Carolina and other impacted areas. If you will be conducting a food drive for disaster relief, please contact the South Carolina Food Bank Association to get information on most-needed items.
The Division's website, scemd.org, remains in "Emergency Mode" with important information for residents. Follow @SCEMD on Facebook and Twitter for continuous information about Tropical Storm Florence recovery updates.