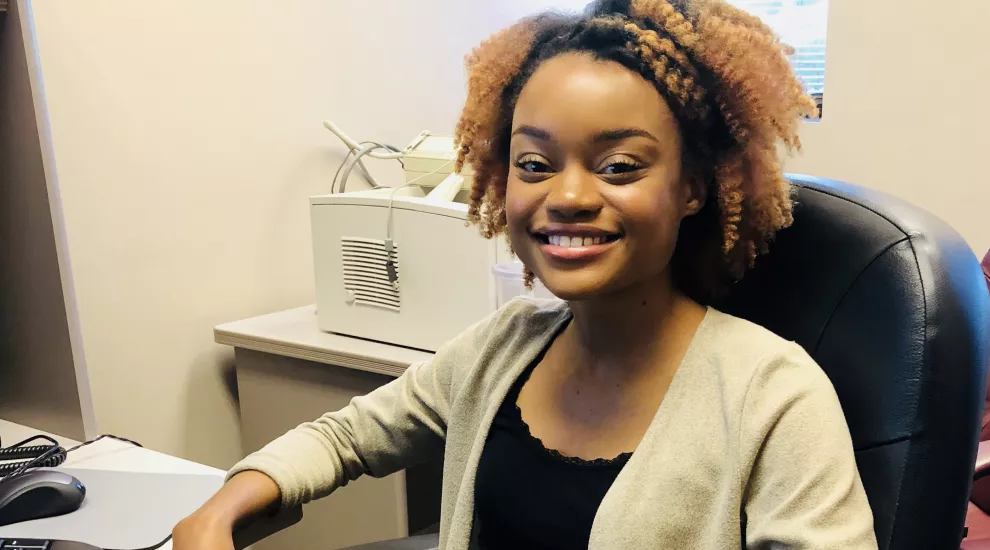 My first few weeks of summer consisted of relaxing, sleeping in, and catching up with hometown friends and family.  Although my mini vacation went by fast I'm happy to be back in my college town of Rock Hill to start my internship with SCETV.  
Week one on the job has been all about getting to know SCETV.  I will be working on digital content throughout the summer so needless to say, I've been looking at the company website A LOT.  I'm in the process of coming up with ideas for videos and blog posts that I want to take on this summer. I've been able to research upcoming events in the area to update the website's new event page.  
I was also able to help set up and run audio for an interview this week. Kaitlyn, my internship supervisor, and I spoke with Vicky Kerr, a retired doctor living in Rock Hill. She talked about her experiences as a female African American medical student in the 70s, which came with some challenges. She also spoke about how, during her undergrad, she discovered a compound that would later be used to treat leukemia patients. This interview was great to listen to because Vicky Kerr is so personable.  She has interesting stories to tell of her life experiences as a doctor.  Even though she has accomplished a lot in her career, she still has such a humble spirit.
In between getting comfortable with my new schedule, I've been working on a story that discusses Juneteenth.  Juneteenth is the celebration of the freedom of African American slaves on June 19, 1865 after the ending of the Civil War. Next weekend is the official Juneteenth Rock Hill celebration of freedom happens.  I'm currently scheduling interviews with Juneteenth committee members so I can have the story published on June 19th, which is the official day Juneteenth is recognized today.
All in all, I have no complaints my first week has been pleasant. This will be the first summer I spend in Rock Hill and I think it'll be a productive one. I'm enjoying the environment at SCETV so far. Everyone I've met this week is welcoming.  I think that creating fresh new stories to tell will be a little difficult, but I'm up for the challenge. I'm looking forward to covering Juneteenth Rock Hill next week because I'm excited to get back in to video editing mode. I can't wait for everyone to see what I can do.