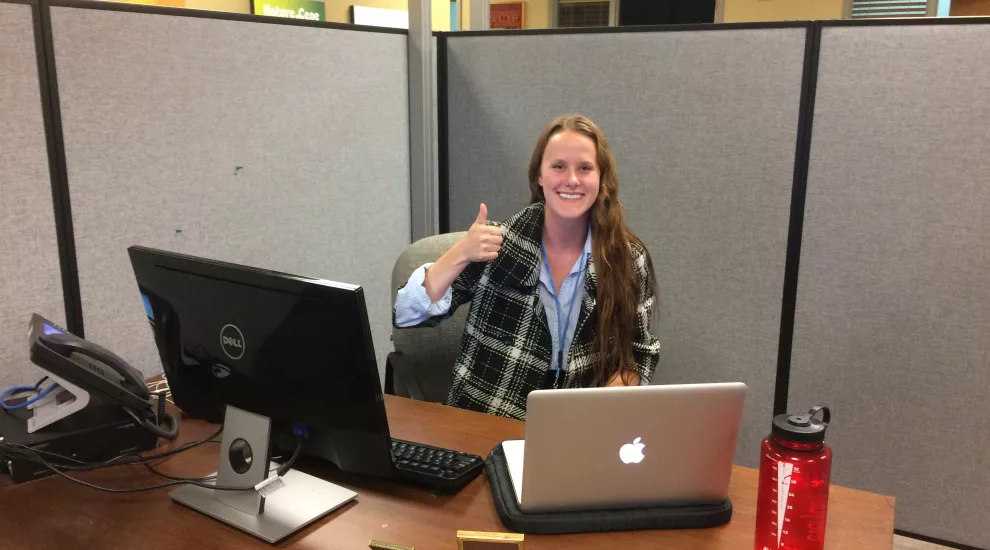 I can't believe it's almost the end of my first week at ETV. I have learned so much already, and I can't imagine where the next nine weeks will take me. I started working on May 29, only two days after returning from Spain, where I studied abroad for 5 months. I was still ridiculously jetlagged, but I was so excited to finally start.
Touring the building felt like something out of a dream. Seeing all the studios, the control room, and even my own cubicle space absolutely thrilled me. After I got settled at my desk, I quickly buried myself in all the gubernatorial debate coverage I could find. I sorted through the raw transcript of both debates and organized them to be posted online at This Week in South Carolina. Wednesday morning I visited the national studio to watch Congressman Joe Wilson record a live interview for Fox News. Thursday was my busiest day yet. I started in the Greenhouse Studio on campus for the taping of the latest episode of This Week in South Carolina, where I learned how to conduct stage cues. Later, I went with Gavin Jackson to the radio department to sit in, as he recorded his podcast, SC Lede. I concluded the afternoon with a walk-through of Drayton Hall Theatre, in anticipation of the upcoming debates on Monday and Tuesday.
The nervous and exciting energy surrounding election season is almost palpable here, and I feel so lucky that I get to be a part of it.