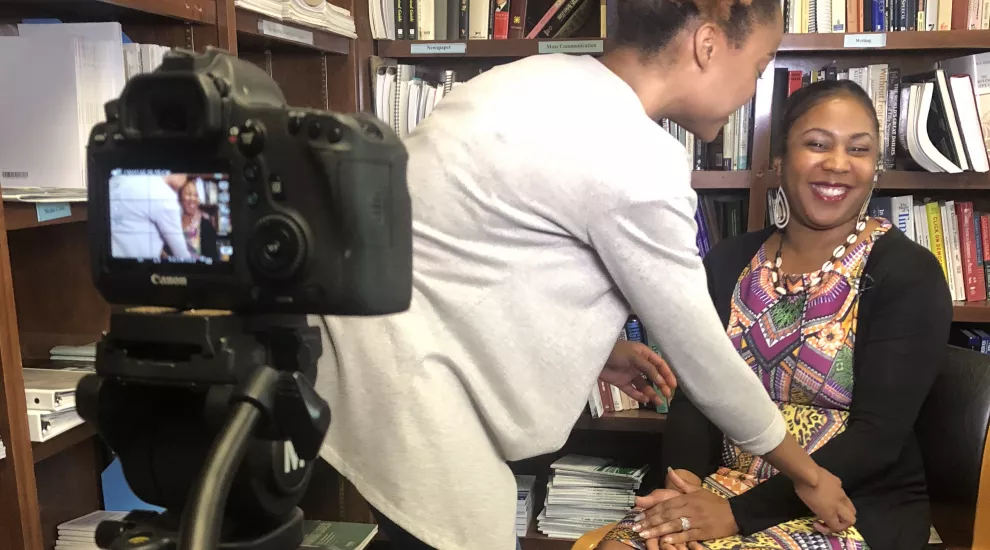 It's hard to believe that I've officially reached the halfway point of my summer internship. Week five of my SCETV internship has flown by quickly, thanks to the 4th of July holiday. I got to take a small break from the office and celebrate Independence Day with some of my family.  After the holiday celebrations were over, I headed back to the office to start working on new assignments. In the last few days, I've been researching and making connections to start my next stories. I don't want to reveal too many details so soon, but I have an interview set up for next week that I think will be really fun to shoot.
Also, I've been getting together a few of my work samples to share at our SCETV intern luncheon next week. All of SCETV's summer interns will have the chance to share some of their accomplishments, so far, with everyone. I'm looking forward to sharing my stories and hearing what others have been doing this summer. I've been keeping up with the latest videos and articles on the website, but I know that the interns will have many more stories to tell at our luncheon.
All in all, this week has been short and sweet.  The next half of my internship is sure to be eventful, just like the first half.  This summer is going by quickly and I'm just trying to make the most of my time here, while I can.