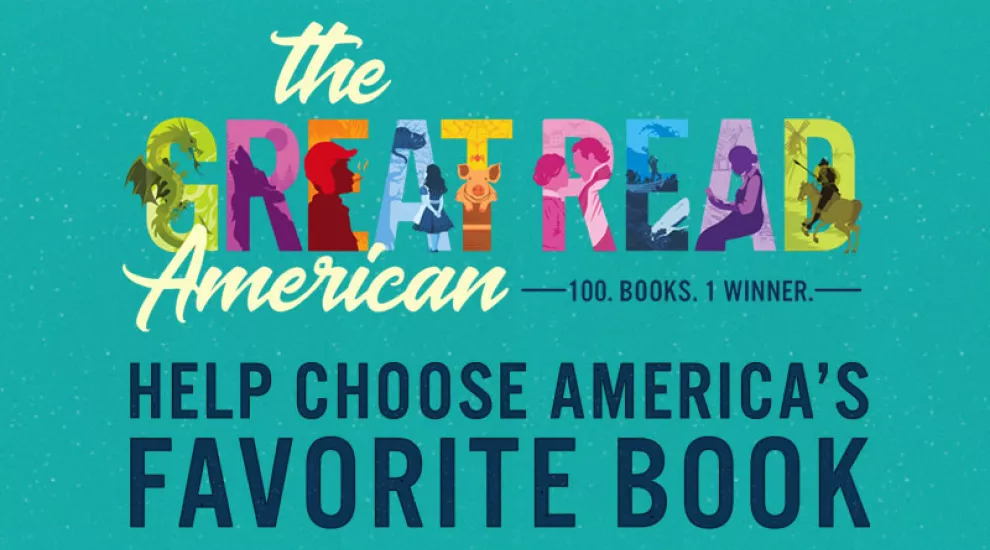 PBS unveiled a List of America's 100 Best-loved Novels, chosen in support of THE GREAT AMERICAN READ, a new PBS series that celebrates the joy of reading and the books we love. THE GREAT AMERICAN READ, hosted by television personality and journalist Meredith Vieira, launches with a two-hour episode on Tuesday, May 22, 2018, at 8 p.m. on ETV.
Voting will open with the launch of the premiere episode on May 22 and continue throughout the summer, leading up to the grand finale in October 2018. Over the summer, viewers will be able to vote by visiting PBS's webpage and by using the hashtag #GreatReadPBS via Facebook and Twitter. In the fall, viewers will also be able to cast their vote toll-free by phone and by SMS texting.
The chosen books span five centuries, from Don Quixote (1603) to Ghost (2016). Authors from 15 different countries are represented, including authors Ralph Ellison (Invisible Man), who lived near Abbeville, South Carolina during his childhood, and Robert Jordan (The Wheel of Time Series), of Charleston, South Carolina. Genres range from beloved children's classics (Charlotte's Web) and literary classics (The Sun Also Rises) to romance (The Notebook) and science fiction and fantasy fiction (Dune and The Hitchhiker's Guide to The Galaxy).
The top 100 book list is based on a public opinion poll, conducted by YouGov on behalf of PBS for THE GREAT AMERICAN READ, that asked respondents to name their favorite novel. An advisory panel of book industry professionals compiled the results. Each author was represented only once, and series such as the Alex Cross Mysteries were included as one entry.
We invite readers and viewers to Take the Quiz to discover how many books from the List of America's 100 Best-loved Novels they have read.