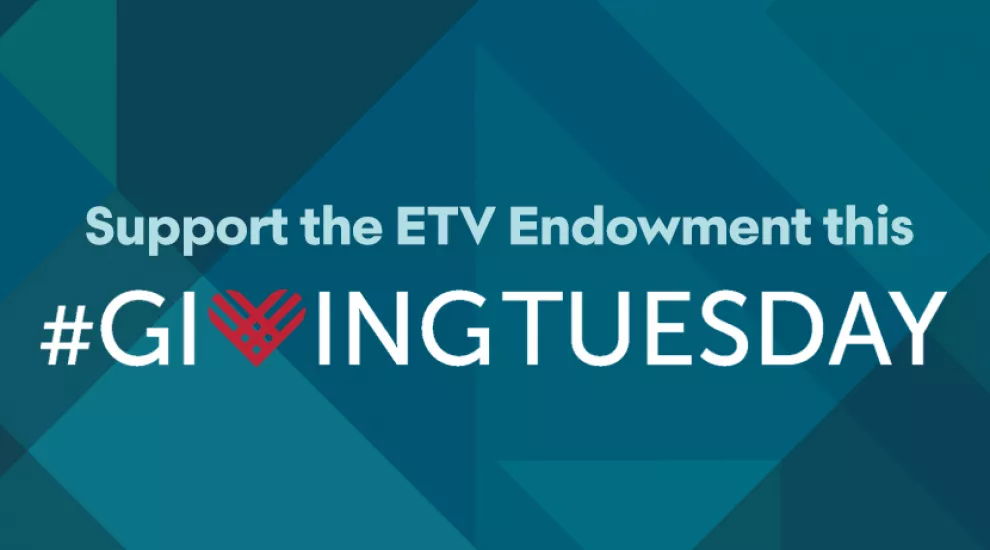 Dear ETV Endowment Member,
Giving Tuesday is a global day of giving that harnesses the collective power of individuals, communities and organizations to encourage philanthropy and to celebrate generosity worldwide. This year's Giving Tuesday will take place on November 27th and will kick off the giving season by inspiring people to collaborate and give back. 
It's a chance to harness the power of social media for something meaningful—a way to spur collaboration between community members and generate financial contributions for worthy causes, like exceptional public media in the Palmetto State.
Last year, Giving Tuesday inspired more than $274 Million in giving world-wide. This year, let's come together to make an impact right here in South Carolina. 
Your loyal support helps us support exceptional programming. We're proud to offer in-depth journalism from PBS NewsHour, Frontline and Morning Edition. You can anticipate Masterpiece's new season of Victoria and Antique Roadshow's latest finds. And you can enjoy Performance Today and Sonatas and Soundscapes on South Carolina Public Radio. Help us to support the quality programs our communities know and trust. 
Are you ready to make a lasting impact on the place you call home?
We hope you'll contribute to the ETV Endowment today, or visit the Giving Tuesday site to learn more about how you can get involved on November 27th, when Giving Tuesday will take place. Help us get the word out—share the reasons why you're contributing to the ETV Endowment with the hashtag #GivingTuesday over the next couple of days.
Thank you so much for your continued support of public broadcasting in South Carolina. Happy giving!
Sincerely,
Coby C. Hennecy, CPA, CFRE
Executive Director
ETV Endowment of South Carolina