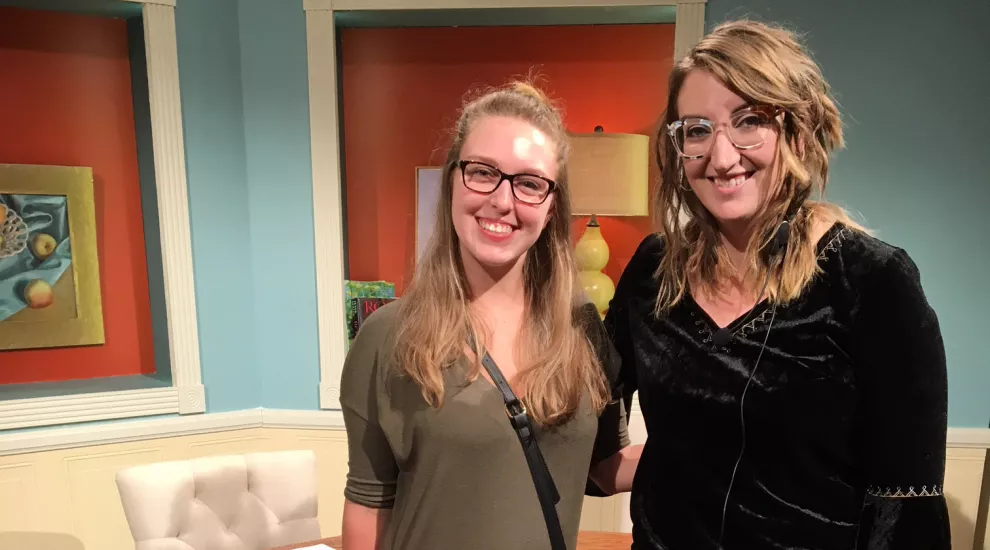 As I wrap up my time as an ETV Endowment intern, I can easily say that I wouldn't trade this experience for anything. Within the past two years, I've had two different experiences with SCETV. Both have been amazing. This time around, I was able to develop a different set of skills, which I know will further my future greatly. I hope one day to work as a PR professional and knowing how to create digital content will give me a competitive edge that other students my age will not have.
I have never worked with such a positive group of people in my entire life. Being at a regional station, I had the opportunity to discover the town I live in. I've met people I never would have had the opportunity to meet. I've been behind-the-scenes of several cultural institutions in the Upstate, and I have eaten at a lot of great restaurants. My time with SCETV will never be forgotten, and I will owe this great organization so much.
This week, I was able to finish up my last video for the Palmetto Scene website! I can definitely tell the difference in the ease of editing, exporting, and uploading. In all, it took me about a week to to work on it, from start to finish. On Tuesday, William and I made the three-hour journey to the Sumter station to view the live showing of SCETV's Making It Grow! We spent the first hour catching up with Kevin Jordan, which was such a treat! Kevin was one of the first people I met when I started interning at SCETV last year. During the rehearsal, I was able to wear a headset and listen to Craig Ness direct the show. It's amazing how fast-paced live television is! During the show, I was in the control room. I wanted to watch Craig work the switcher because I have always had issues trying to wrap my head around all the buttons! Seeing the switcher being used during the show really helped!
One of my favorite parts of the night was meeting everyone in Sumter. Craig and Libby were both so welcoming that it solidified my beliefs that SCETV really does operate like a statewide family. I am so thankful that Libby was hired because I know that she will do great things, not only at ETV but in all aspects of what she hopes to pursue. Sean Flynn was also a great person to work with. Even though he is not an ETV employee, he still made sure to include me in the behind-the-scenes activities of the show and offered me lots of food! Now, of course, I can't mention Making It Grow without speaking of Amanda! I have never met a more extroverted and colorful woman! No matter who you are, she will come right up to you, give you a firm handshake, and ask you all types of questions. Making It Grow and the people who make it happen every week are amazing assets that South Carolina is lucky to have.